Usp Labs Super Cissus - 150 Cap *Paypal can't be used for this product
Item #: US008
UPC: 811836023961
Promotes Bone, Muscle and Tendon Health*
Increases Joint Flexibility*
Provides Nutrients for Healthy Joints*
The Original patented Cissus Quandrangularis joint product. Super Cissus™ has earned numerous "Joint Product of the Year" awards since its inception. Do not accept inferior imitations - demand the best, Super Cissus™. This contains the most potent extract of Cissus Quadrangularis out of any joint support product and can be successfully incorporated into a healthy lifestyle to help reduce pain and preserve joint mobility. The Key Ingredients in Super Cissus™, Cissus Quadrangularis contains compounds that may work to promote tendon and ligament health. More importantly it is shellfish-free and supported by centuries of use in Ayurvedic Medicinal System. Promotes overall joint health & longevity! Through much trial and error... not to mention costs... our research team has perfected the extraction process. This is crucial to getting results you expect.
Take better care of your body by using USPLabs™ Super Cissus™ joint support supplement. Whether you're an athlete or an individual of advanced age, it's important to take care of your joints. Strenuous exercise and time are the two most common causes of joint pain in adults due to everyday exertion. USPLabs™ Super Cissus™ is designed to help joint mobility by providing the body with the nutrition it needs to heal and protect the joints. The revolutionary new formula is quickly becoming one of the most popular joint support supplements on the market. The capsulated supplement is made of high-quality ingredients and can be taken with other joint supporting products such as glucosamine, chondroitin and MSM or the omega-3 fatty acids DHA and EPA.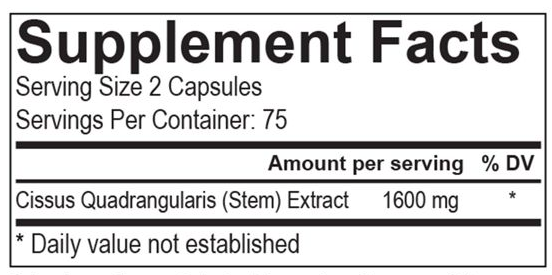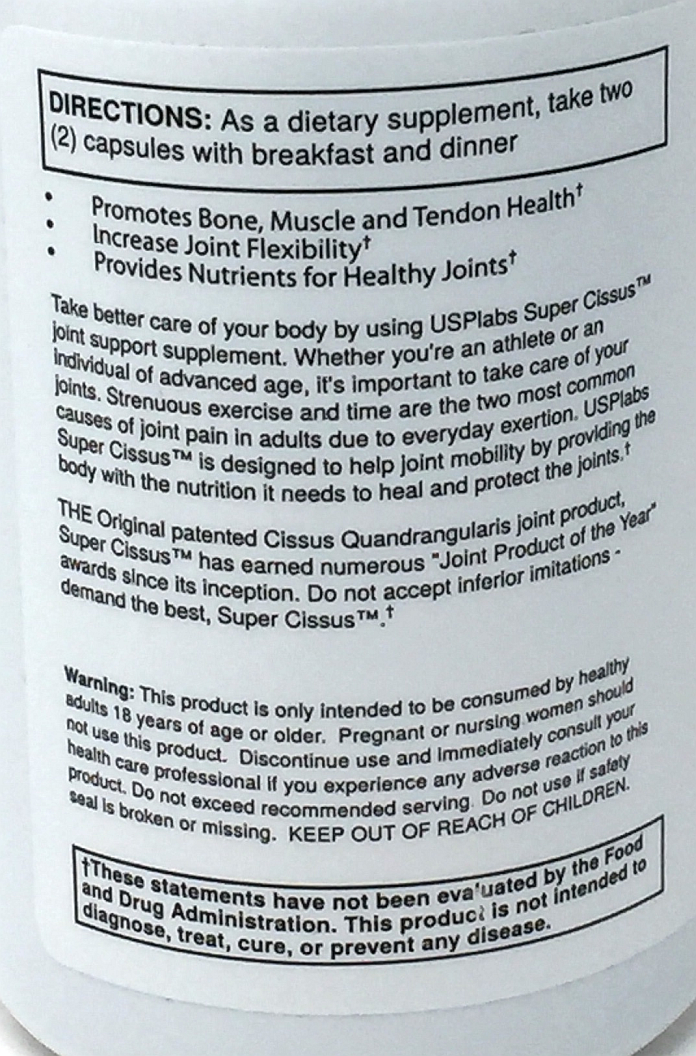 More items you might like
Loading...