Alpha Lion Night Burn - 60 Cap
Item #: ALG21
UPC: 810037994759
NIGHT BURN †
Night-time Sleep Aid & Fat Burner †
Sleep Deeper & Relax Better †
Occasional Metabolism by up to 400% †
Helps Promote Healthy and Balanced Cortisol Production & Reduce Stress †
Enhance Overall Mood †
Night Burn was designed for anyone looking to take advantage of one of the most underrated areas of their day that can have a massive impact on how they not only feel, but LOOK – Sleep. †
Most think of fat burning as what they do during the day, but your metabolism is 24/7 and Night Burn was designed to not only maximize the quality of your sleep, but also maximize your fat loss potential and naturally aid in mitigating occasional stress.
Powered by 4 patented and scientifically studied ingredients that have been shown to boost metabolism by 400% allowing you to unlock the deepest sleep while turning your body into a 24/7 fat burning machine. †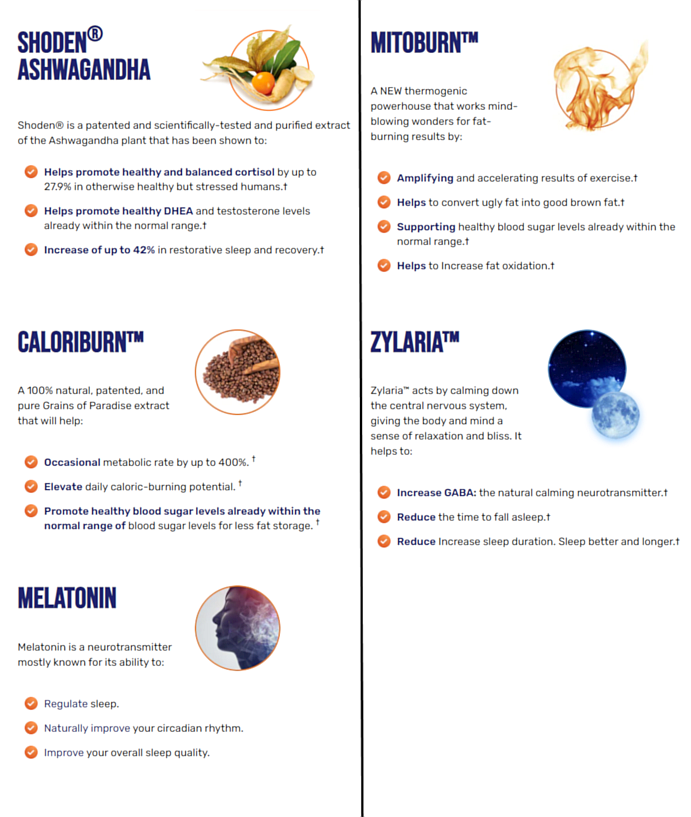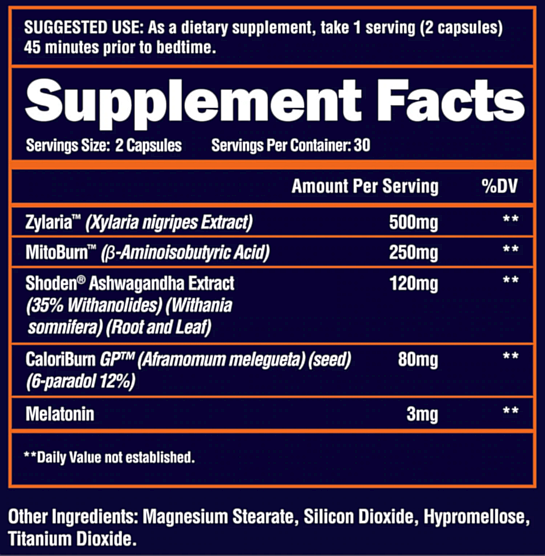 †THESE STATEMENTS HAVE NOT BEEN EVALUATED BY THE FOOD AND DRUG ADMINISTRATION. THIS PRODUCT IS NOT INTENDED TO DIAGNOSE, TREAT , CURE, OR PREVENT ANY DISEASE.