SNS Serious Nutrition Solutions Choline Citrate - 500 Grams
Item #: SN240
UPC: 850008039539
20% Off Special Offer
Out of Stock
Choline Citrate – 500 grams
Positive Mood
Improved Focus
Mental Alertness
Concentration
Improved Memory
Enhanced Cognitive Function
Optimal Mental Performance
Optimal Physical Performance
500 Servings!
Support Healthy Mood, Focus, & Concentration!*
Choline Citrate combines choline and citrate for optimal mental and physical performance.
Choline Citrate is a popular form of Choline that is commonly used to help support positive mood, focus, concentration, optimal mental performance, memory, and cognitive function. It is very commonly used as the foundation that other popular nootropic ingredients are added to.
---
Stacking & Synergy:
SNS Choline Citrate is a very versatile and can be stacked with SNS KannaEase, Stress & Anxiety Support, Huperzine A 99%, PEA-500 Xtreme, ALCAR-500, or a wide variety of other SNS products for improved synergistic results.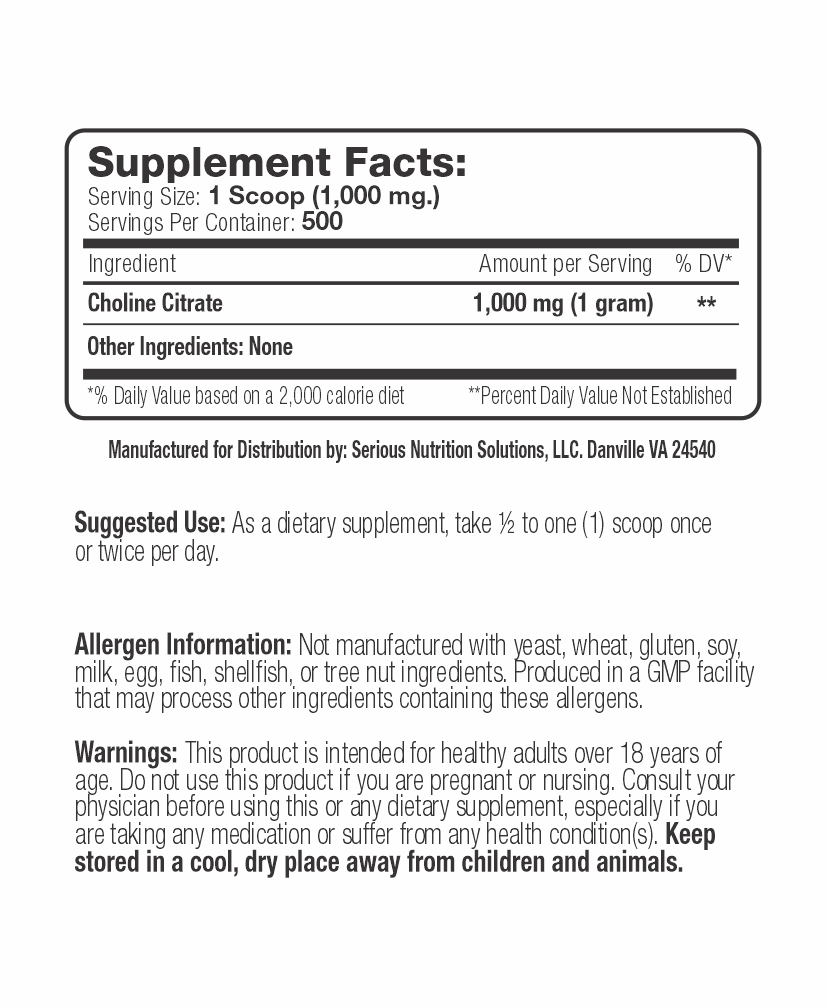 * These statements have not been evaluated by the Food and Drug Administration. This product is not intended to diagnose, treat, cure, or prevent any disease.