SNS Serious Nutrition Solutions Cissus XT - 120 Cap
Item #: SN084
UPC: 899773000955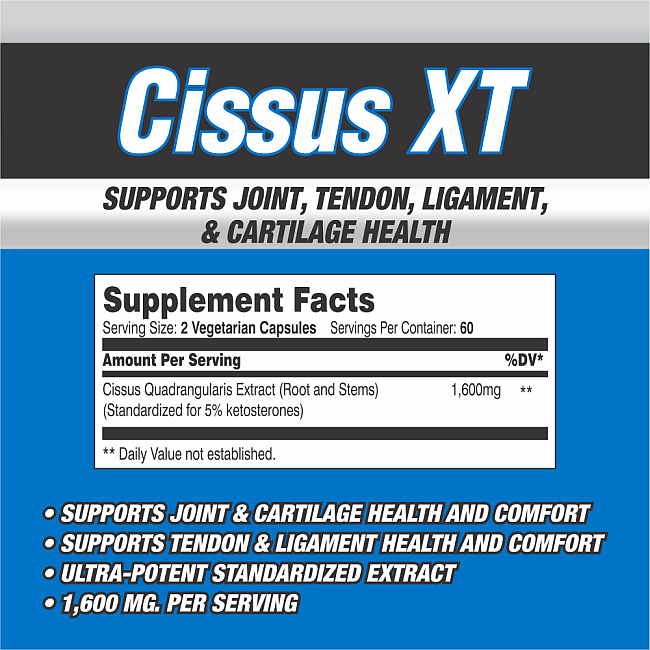 Support Joint, Tendon, Ligament, & Cartilage Health*
Cissus XT can be used to help support joint, tendon, ligament, and cartilage health. It can also be used to help support healthy weight management.
The Goals of the Serious Nutrition Solutions Baseline Series are simple ones – to provide top quality products at the most cost effective prices, and to provide a straight forward approach to the consumer about what the products are, and what they are used for.
Serious Nutrition Solutions – Baseline Series
Straight Forward, Top Quality, Cost Effective Sports Nutrition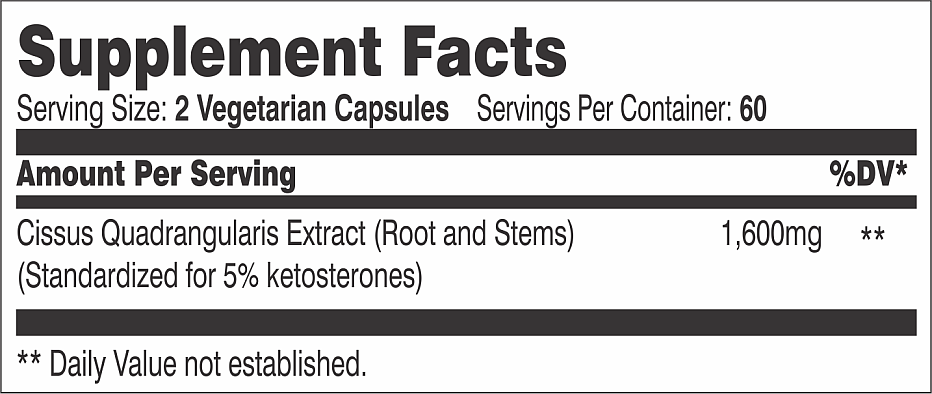 Directions:
As a dietary supplement, take 2 capsules 30 minutes prior to a meal in the morning and 1 to 2 caosules 30 minutes prior to a mean 8 to 12 hours later.
Warnings:
This product is intended for healthy adults over 18 years of age. Consult a physician before using this or any dietary supplement. Do not use if you have any pre-existing medical condition or if you are taking any medication without consulting your physician. Store in a cool, dry place away from children.
More items you might like
Loading...