Muscle Sandwich Bars Peanut Butter Graham Cracker - 12 Bars
Item #: CA001
UPC: 638213900017
The Muscle Sandwich

You can now have candy for lunch! 14g protein, 100% real peanut butter, crispy Graham crackers, and milk chocolate. Fix yourself a #musclesandwich
100% real peanut butter SANDWICHED between two crispy graham crackers, tied to cement blocks, and thrown into a river of yummy milk chocolate. #theoriginal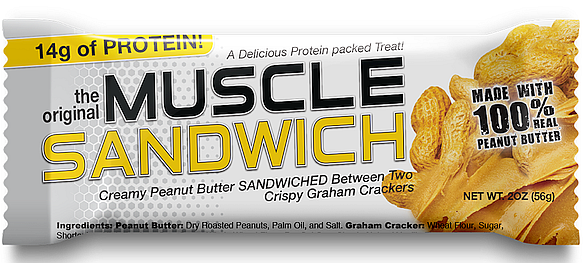 Now everyone can enjoy life's simple pleasures, even a protein seeker like you! The Original flavored Muscle Sandwich® protein bar has 14 grams of quality protein and is a natural source of EFA's. Muscle Sandwich® is made with 100% real peanut butter and low glycemic graham crackers. Get protein on the go at a very affordable price. You'll be glad you did.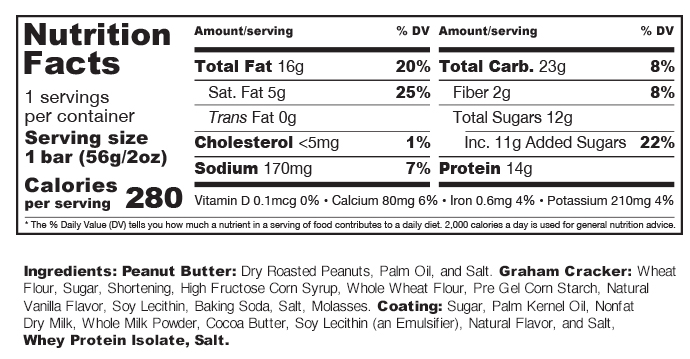 Allergy Information: Contains Milk And Peanuts.
Manufactured In A Plant That Processes Peanuts, Nuts, Soy, Milk And Egg Products.

More items you might like
Loading...