Muscle Sandwich Bars Peanut Butter Graham Cracker - 12 Bars
Item #: CA001
UPC: 851269003000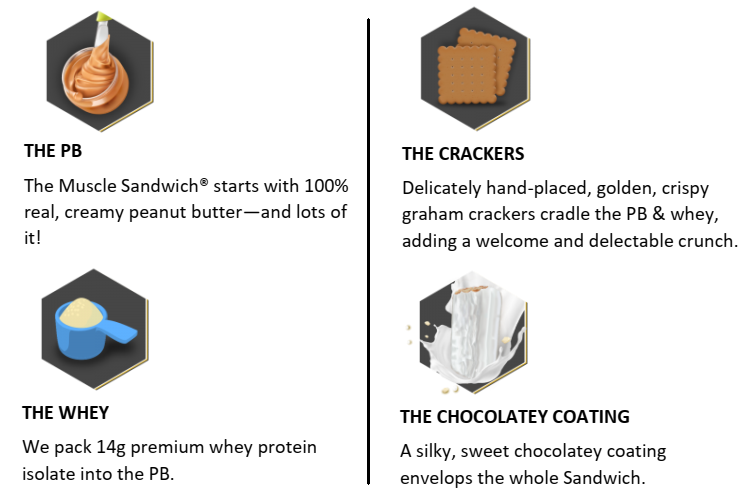 The Muscle Sandwich - The Original

You can now have candy for lunch! 14g protein, 100% real peanut butter, crispy Graham crackers, and milk chocolate. Fix yourself a #musclesandwich
100% real peanut butter SANDWICHED between two crispy graham crackers, tied to cement blocks, and thrown into a river of yummy milk chocolate. #theoriginal
We know dieting is tough. We know you want to cheat. Our bar fits perfectly into whatever situation you have going on. Whether you're bulking, cutting, or just trying to distract your kids for ten minutes, Muscle Sandwich® has you covered. No other candy bar offers the same premium quality protein, and no other protein bar tastes this good.
THE PB
The Muscle Sandwich® starts with 100% real, creamy peanut butter—and lots of it!
THE WHEY
We pack 13g premium whey protein isolate into the PB.
THE CRACKERS
Delicately hand-placed, golden, crispy graham crackers cradle the PB & whey, adding a welcome and delectable crunch.
THE CHOCOLATEY COATING
A silky, sweet chocolatey coating envelops the whole Sandwich.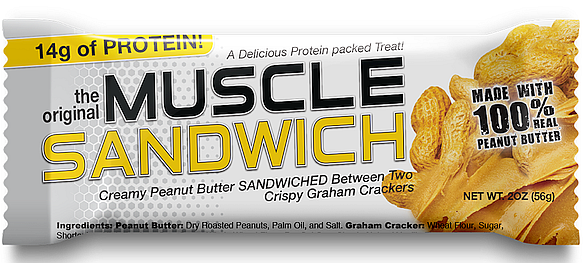 Now everyone can enjoy life's simple pleasures, even a protein seeker like you! The Original flavored Muscle Sandwich® protein bar has 14 grams of quality protein and is a natural source of EFA's. Muscle Sandwich® is made with 100% real peanut butter and low glycemic graham crackers. Get protein on the go at a very affordable price. You'll be glad you did.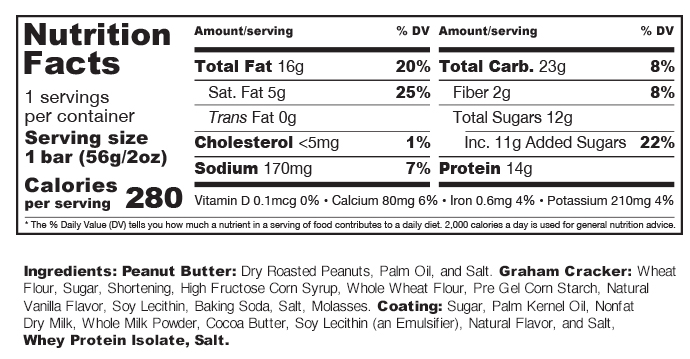 Allergy Information: Contains Milk And Peanuts.
Manufactured In A Plant That Processes Peanuts, Nuts, Soy, Milk And Egg Products.

More items you might like
Loading...