Vigor Labs Chainsaw - Ball Refill Stack - 2 Btls
Item #: VG003
Supports climax maximization and natural semen production*
Supports prostate health*
Potent formula supports enhanced blood flow conducive to better erection*
Results you can feel*
A healthy prostate supports better orgasms*
Once a day formulation
30 Day Supply
Made in the USA
Manufactured at a cGMP facility
Q. What is Ball Refill?
A. Elevate the health of your prostate for extreme semen production and a mind-blowing climax with Ball Refill. Amplify the potential of your erect penis with nature's most powerful ingredients for the optimal erection enhanced by potent botanicals. That's right, a healthy prostate plus enhanced blood flow means a powerful climax.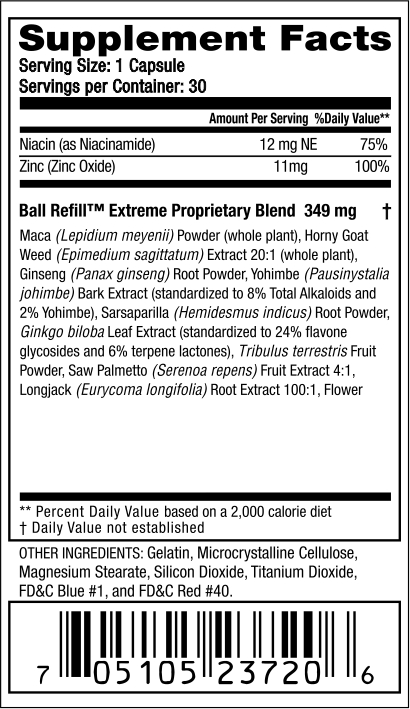 *Disclaimer: Individual Results May Vary. These statements have not been evaluated by the Food and Drug Administration. This product is not intended to diagnose, treat, cure, or prevent any disease. No claims are made as to the effects on fertility.
Enhances erection*
Enhances endurance and stamina*
Collectors Edition Bottle Style
More satisfying orgasms and sex*
30 Day Supply, 30 Capsules
Get results you can feel*
Made in the USA at a cGMP lab
Q. What is Chainsaw?
A. Stay strong all night long. Chainsaw combines the power of the most potent blood flow stimulators on the market with exceptional ingredients to elevate your endurance to marathon levels. Achieve your lover's desires for longer and stronger each and every time.
Q: How do I take Chainsaw?
A: Chainsaw is taken once a day, just like a vitamin. One capsule in the morning gets your blood flowing all day, every day so you're ready for nonstop action whenever the time is right.
Q: What does Chainsaw contain?
A: Chainsaw contains a proprietary blend of naturally sourced ingredients targeted to increase blood flow to your body -especially to your erection- as well as to elevate your endurance. Ingredients like Niacin, Yohimbe, Horny Goat Weed, and Cnidium work in synergy with White Willow to enhance your erection, while Rhodiola and Ginseng keep you going strong all night (or day) long.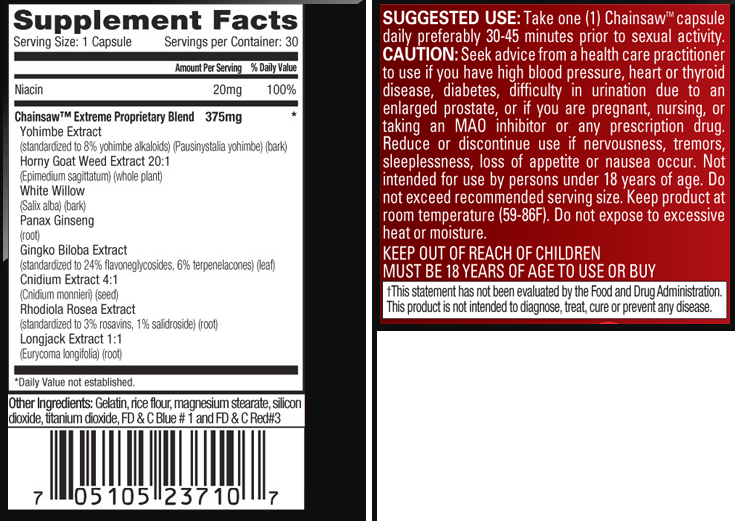 More items you might like
Loading...