Vigor Labs Ball Refill - 30 Cap
Item #: VG002
UPC: 705105237206
Supports climax maximization and natural semen production*
Supports prostate health*
Potent formula supports enhanced blood flow conducive to better erection*
Results you can feel*
A healthy prostate supports better orgasms*
Once a day formulation
30 Day Supply
Made in the USA
Manufactured at a cGMP facility
Q. What is Ball Refill?
A. Elevate the health of your prostate for extreme semen production and a mind-blowing climax with Ball Refill. Amplify the potential of your erect penis with nature's most powerful ingredients for the optimal erection enhanced by potent botanicals. That's right, a healthy prostate plus enhanced blood flow means a powerful climax.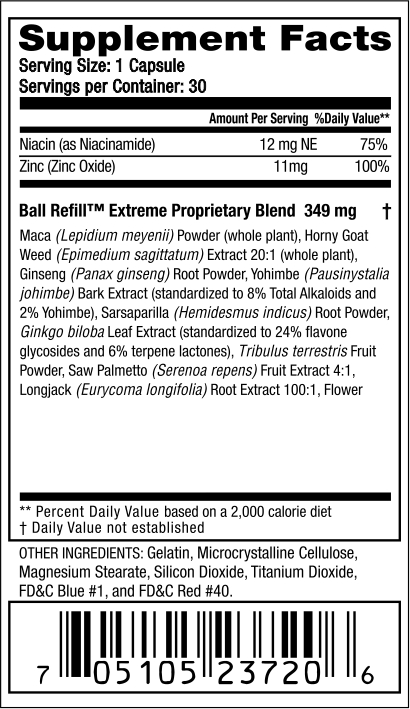 *Disclaimer: Individual Results May Vary. These statements have not been evaluated by the Food and Drug Administration. This product is not intended to diagnose, treat, cure, or prevent any disease. No claims are made as to the effects on fertility.
More items you might like
Loading...