Universal Animal Test - 21 Pack
Item #: UV150
UPC: 039442030320
ANIMAL TEST
The Hypertrophic Test Stack

Get this Testosterone Booster to Improve Your Training
Looking for Test to get you a bit further? How about a little more bang for your buck?
Now—each can of Test has an extra 2 packets on the house. Now, it's really time to take your physique and performance to the next level.
If you want to get serious about building muscle mass, and enhancing your testosterone, then you need to get serious about choosing the right supplement. Animal Test may help to support your testosterone output and its absorption. Patented Arachidonic Acid supports adequate muscle fiber breakdown to elicit an increase in muscle size.
Animal Test will take your hard-core training into another stratosphere.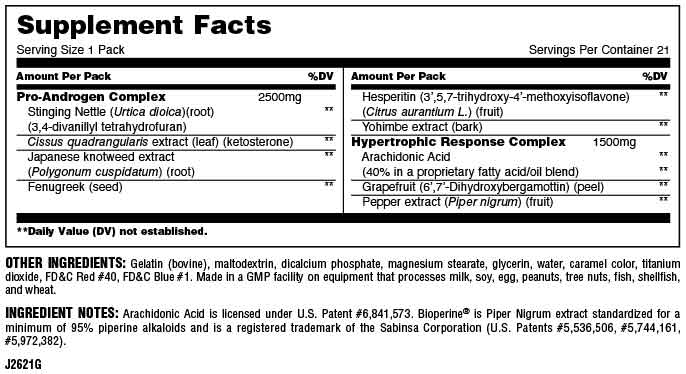 More items you might like
Loading...