Animal M Stak - 21 Pack
Item #: UV050
UPC: 039442030283
ANIMAL M-STAK

The Non-Hormonal Anabolic Stack

Looking M-Stak to get you a bit further? How about a little more bang for your buck? Now—each can of M-Stak has an extra 2 packets on the house. Now, it's really time to take your physique and performance to the next level.
Having trouble gaining size despite pounding food and training your ass off? You're probably a "hard gainer". Animal M-Stak, a non-hormonal muscle-building supplement, induced anabolism without manipulating hormone levels.
For many of us, the difficulty wasn't the initial response to weightlifting, that helped us rapidly change our bodies, and our lifestyles along with it. The challenge came, when our growth stagnated. And our gains plateaued. For many, that turning point moment is where there training lives came to an unceremonious end. But not for us.
Non-hormonal
Increase insulin sensitivity
Intensified metabolism
Nutrient partitioning function to allow your body to absorb nutrients at a far more efficient rate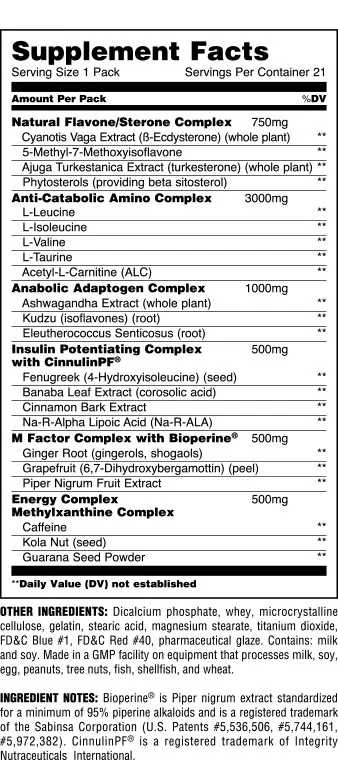 More items you might like
Loading...