Ultimate Nutrition Glutapure Glutamine Powder - 1000 Gram
Item #: UN190
UPC: 099071004277
Micronized Fermapure L-Glutamine:
Glutapure® Glutamine helps prevent the loss of body mass. During weight training, the body can lose a significant amount of glutamine which can cause muscle breakdown. Glutapure® Glutamine can help reduce muscle soreness, rebuild muscle tissue, and speed up the recovery process.
Get the Facts:
5g L-Glutamine (USP)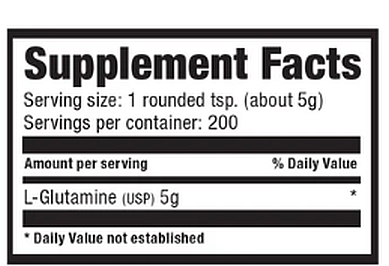 More items you might like
Loading...