Ultimate Nutrition Prostar 100% Whey Protein Vanilla - 5 Lb
Item #: UN172
UPC: 099071001481
The Power of Prostar 100% Whey:
Prostar 100% Whey utilizes a proprietary micro and ultra-?ltration process to ensure the highest quality whey protein powder. We pack the highest protein content per serving with 25 grams of our whey protein isolate, whey protein concentrate, and whey peptide blend. Prostar® 100% Whey mixes instantly to make the best protein shake or smoothie.
Our Research and Development team has perfected the most delicious gourmet flavors like Cocoa Mocha, Chocolate Creme, and Peanut Butter and Jelly.
Get the Facts:
25g of Protein per Serving
Only 2g Carbohydrates per Serving
Over 6g of Naturally Occurring Branched Chain Amino Acids (BCAAs) per Servings
Industry-leading Mixability and Taste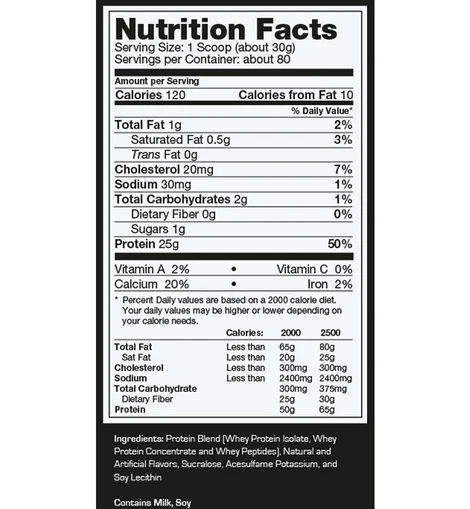 These statements have not been evaluated by the Food and Drug Administration. This product is not intended to diagnose, treat, cure, or prevent any disease.
More items you might like
Loading...