Optimum Nutrition 100% Casein Vanilla - 53 Servings
Item #: ON509
UPC: 748927024180
Slow-Digesting Protein for Overnight Muscle Recovery
Casein, a slower digesting and absorbing protein can be used after exercise, between meals or before bed to help support satiety and muscle recovery. GOLD STANDARD 100% CASEIN™ delivers BCAAs to recovering muscles for several hours. By using only premium micellar casein as a protein source, we've created a protein powder that sets the GOLD STANDARD® for slow digesting protein support.
24 Grams of Protein per Serving to Help Build and Maintain Muscle³
Nearly 5 Grams of Naturally Occurring BCAAs per Serving to Support Endurance and Recovery
Ideal for Use Between Meals and Before Bed
40% of the Daily Value for Calcium per Serving
110-120 Calories per Serving
0.5-1 Gram of Fat per Serving
1 Gram of Sugar per Serving
<p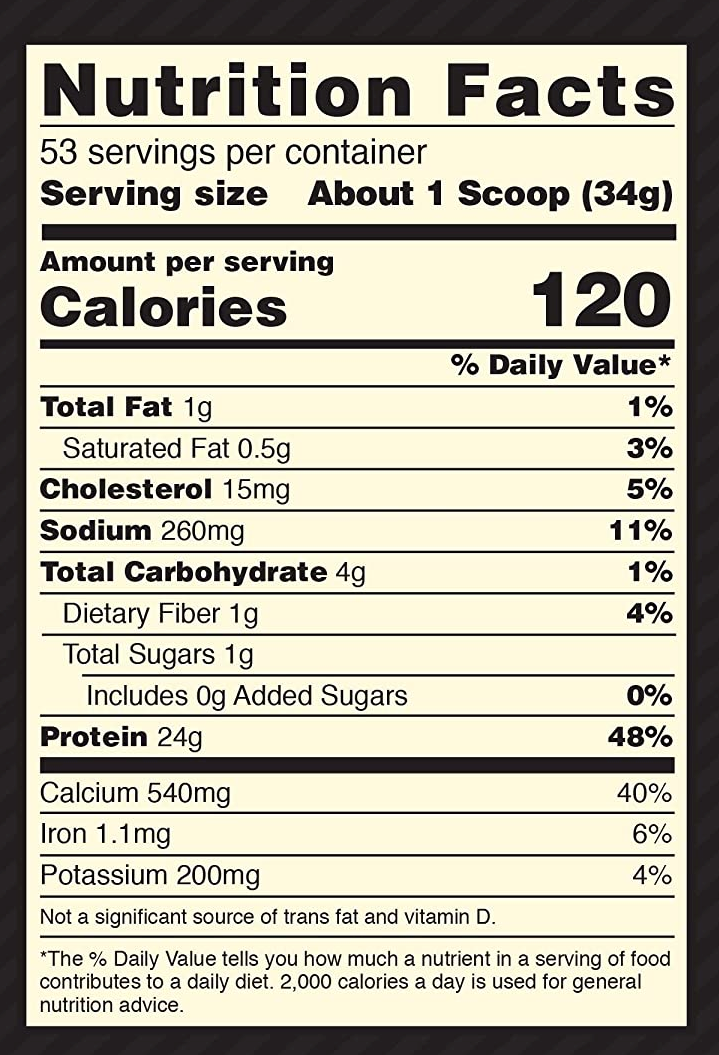 More items you might like
Loading...