Power Crunch Bar Peanut Butter Fudge - 12 Bars
Item #: PH005
UPC: 644225722790
20% Off w/code DPS10
Note: Unfortunately, we cannot be responsible for melted bars shipped during summer months.
PROTEIN WORTH CRAVING.
ABOUT THE BAR.
Satisfy your sweet tooth with our favorite dynamic duo: peanut butter protein and chocolate fudge. This delicious and iconic crème-filled wafer bar is packed with 13g of super protein featuring High-DH whey hydrolysates, only 5g of sugar, and NO sugar alcohols. Power Crunch Original Peanut Butter Fudge protein bars are an ideal on-the-go snack to satisfy hunger in between meals, as a pre-workout or post-workout protein snack, or if you are simply craving something crunchy and sweet.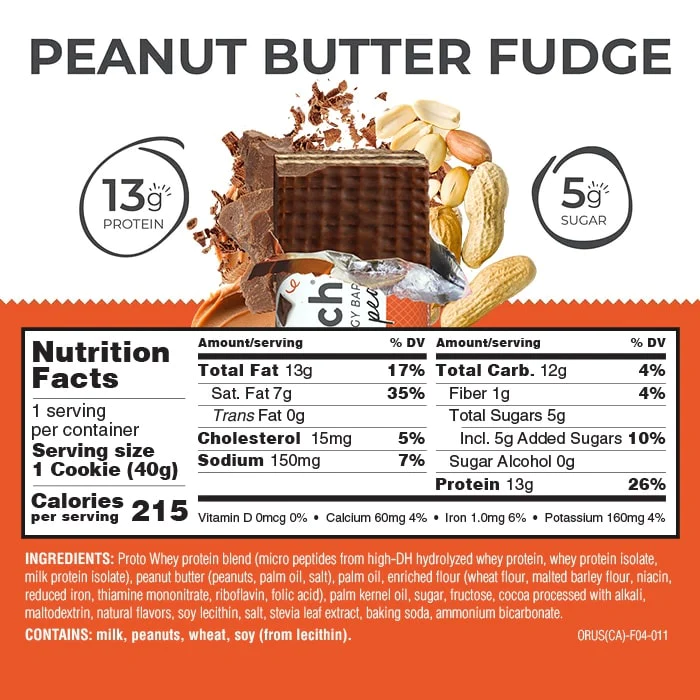 More items you might like
Loading...