Ostrim Grass-Fed Beef/Ostrich Sticks Pepper 1.5 Oz - 10 Sticks
Item #: OR003
UPC: 613911103427
20% Off Special Offer
Out of Stock
PEPPERED 100% GRASS-FED BEEF & OSTRICH
Just a dash of pepper, 11.5 grams of protein, and no gluten, nitrates, or MSG. Our Lightly Peppered Beef & Ostrich Sticks are made with a lean blend of 100% grass-fed beef and pasture-raised ostrich. The result is a delicious high-protein snack stick without the gamey taste or texture.
11.5g protein
0g sugar
110 calories
No nitrates or nitrites
No added MSG
Gluten Free
Keto Friendly
Quantity Information:
10 Sticks: 10 - 42 gram (1.5 oz) meat sticks per box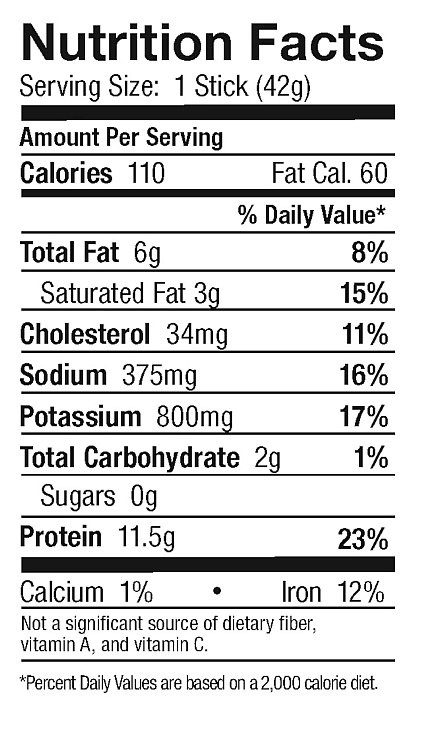 More items you might like
Loading...