Now Foods Fiber-3 Intestinal Health - 100% Certified Organic - 16 Oz
Item #: NO408
UPC: 733739059932

PRODUCT DESCRIPTION
Organic Golden Flax Meal, Organic Acacia & Organic Inulin (FOS)

Psyllium Free

Natural Omega-3

Dietary Fiber is known for its ability to support healthy intestinal regularity. Many Americans get considerably less than the optimal recommended amount of fiber from their diets. NOW® Fiber-3 is a combination of fibers from certified organic Golden Flax Seed Meal, Acacia, and Inulin that can help you increase your fiber intake.
Golden Flax Seed contains both soluble and insoluble fibers as well as lignans that can act as antioxidants. Acacia is rich in soluble fiber that can help to control gas and bloating associated with high fiber intake in some individuals and Inulin acts as a prebiotic, providing food for friendly intestinal bacteria. The properties of the three fiber sources combined in NOW® Fiber-3™ work together to support and maintain healthy intestinal flora and regularity.*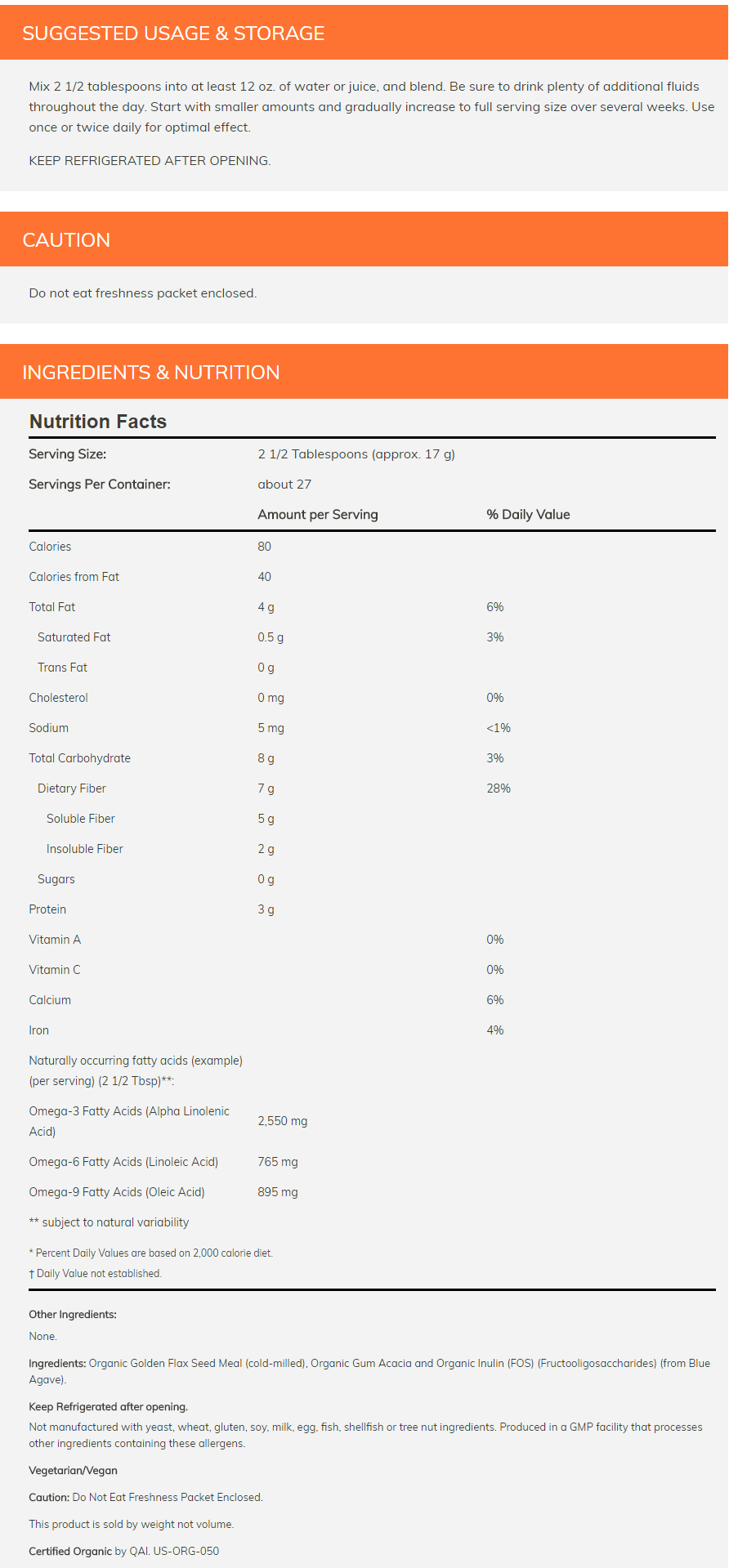 More items you might like
Loading...