Jocko Molk Protein RTD Vanilla - 12 Btls
Item #: JF110
UPC: 1081007629091
JOCKO MÖLK PROTEIN SHAKES
MUSCLE HEALTH, STRENGTH & RECOVERY

No measuring. No mixing. With 30g of grass-fed protein, Molk protein shakes are your quick hit of protein on the go – ideal for repairing muscle, building strength, and fueling your body and mind without compromise. No added sugar. No chalky taste. Only the natural sweetness of fermented cane sugar (Reb-M) and monk fruit.
INGREDIENTS
JOCKO MÖLK PROTEIN SHAKES: ready-to-drink Protein Shakes are designed and engineered with a protein blend of milk protein concentrate and calcium caseinate. This protein blend helps fuel muscle growth and recovery all day long.
GRASS-FED PROTEIN, NO HORMONES OR SOY: 30 grams of Grass Fed Protein with 180 calories per serving. Our protein comes from happy, grass-fed cows and is soy and hormone-free.
SUGAR FREE FLAVOR: Get your protein shake without the unwanted sugar. Mölk Protein Shakes are sweetened with monk fruit and Reb-M. No added sugar, no artificial sweeteners or colors, and KETO - Friendly.
ADDED AMINO ACIDS: Blended with a plethora of amino acids, the building blocks of protein, these necessary components help your body with building muscle and regulating immune function.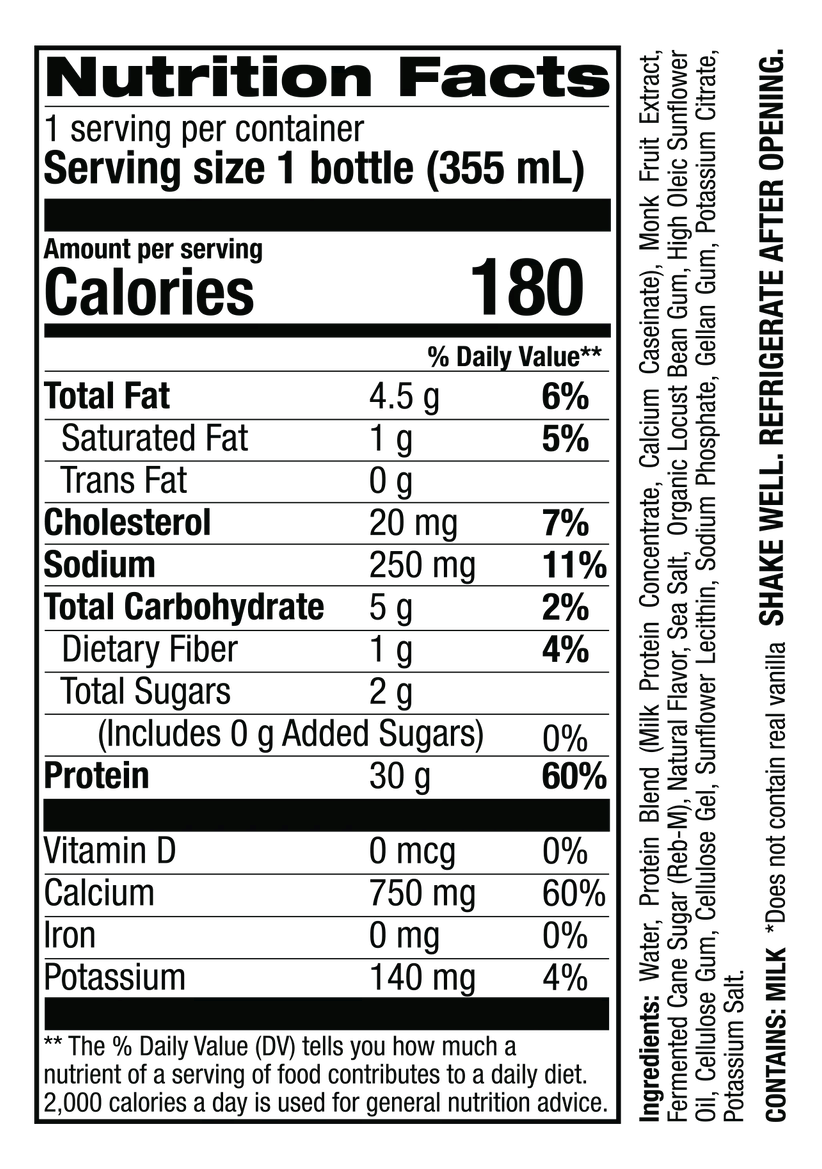 *FDA Disclaimer: These statements have not been evaluated by the Food and Drug Administration. This product is not intended to diagnose, treat, cure, or prevent any disease.