Jocko Protein Powder 4 Protein Blend Banana Cream - 2.1 Lb
Item #: JF106
UPC: 810076291130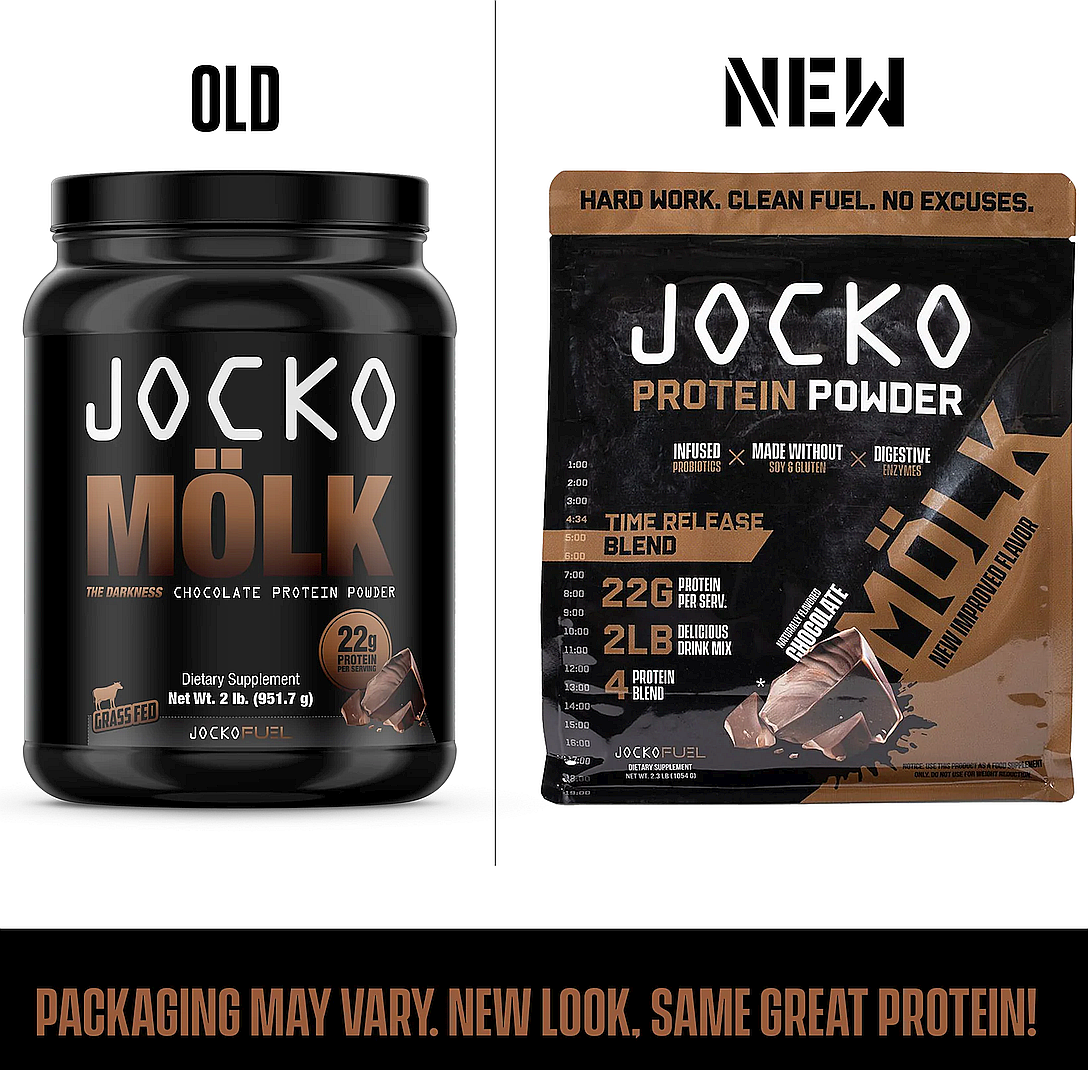 Fuel strength and recovery without compromise. Our Whey Mölk Protein Powder combines four protein sources into a precise time-released blend that ensures a steady release of nutrients to support muscle health all day long. Additional digestive enzymes and probiotics deliver the protein you need while avoiding poor digestion, stomach aches, and bloating. Sugar-free flavor sweetened with Monk Fruit and fermented cane sugar.
Time-Release Blend
Supports Muscle Gain
Regulates Immunity
The Jocko Fuel Standards
Responsibly Sourced
Transparent Label
Clinically-Dosed Ingredients
No Artificial Sweeteners
Third-Party Tested Supplements
Label below is for Chocolate Flavor. Other flavors may vary slightly.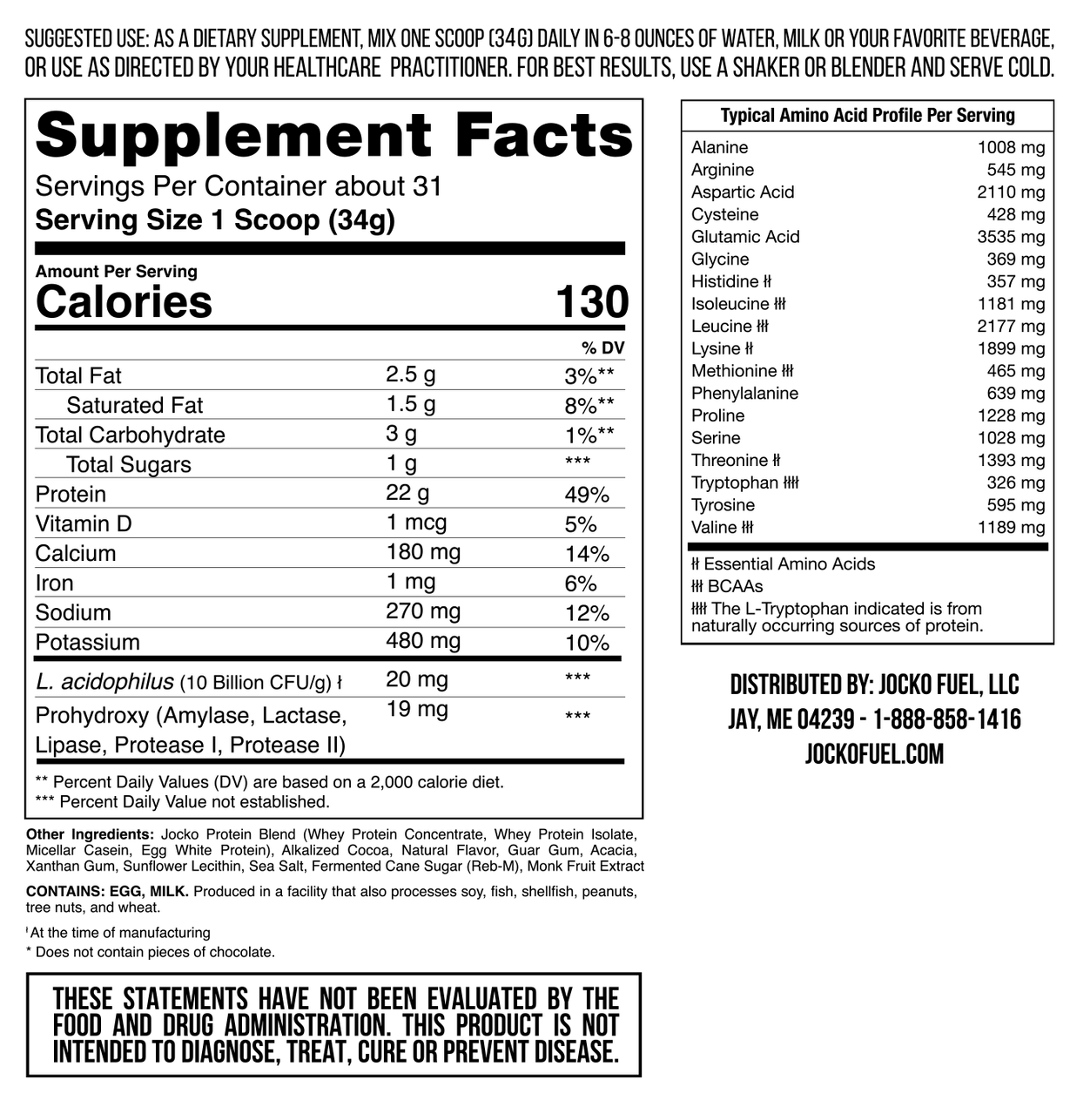 INGREDIENTS
JOCKO MÖLK PROTEIN POWDER: Designed and engineered with a time-release blend of four proteins (whey concentrate, whey isolate, micellar casein, and egg). Mölk Protein Powder slowly digests in your system and fuels muscle building and muscle recovery all day long.
BLENDED WITH AMINO ACIDS: Help your body with building muscle and regulating immune function.
DIGESTIVE ENZYMES & PROBIOTICS: Digestive enzymes and probiotics keep your gut in check and ensure everything moves smoothly.
NO HORMONES OR SOY: Jocko Fuel Whey protein powder comes from happy cows, and is soy- and hormone-free.
SUGAR FREE FLAVOR: Naturally Sweetened with Monk Fruit and Reb-M, Mölk Protein has no added sugar, no sucralose, no sugar alcohol, no artificial sweeteners, and no added flavors.
*FDA Disclaimer: These statements have not been evaluated by the Food and Drug Administration. This product is not intended to diagnose, treat, cure, or prevent any disease.