Nuts n More Dark Chocolate Almond Butter - 15 Oz
Item #: NM034
UPC: 609456851268
DARK CHOCOLATE ALMOND BUTTER HIGH PROTEIN SPREAD

The Nuts 'N More high protein dark chocolate almond butter flavor is made from only the freshest almonds, packed with whey protein isolate and flax for added protein and Omega 3's. Our natural cocoa adds a subtle chocolate flavor, without the worry of added sugars.
Our small batch process never introduces external heat in order to expedite the production process in any way whatsoever. Our proprietary filling methods fill our nut butters at low heat, reducing and/or eliminating oil degradation.
Gluten free, non-gmo, high in protein, low in sugar and high in fiber.
High protein almond butter spread.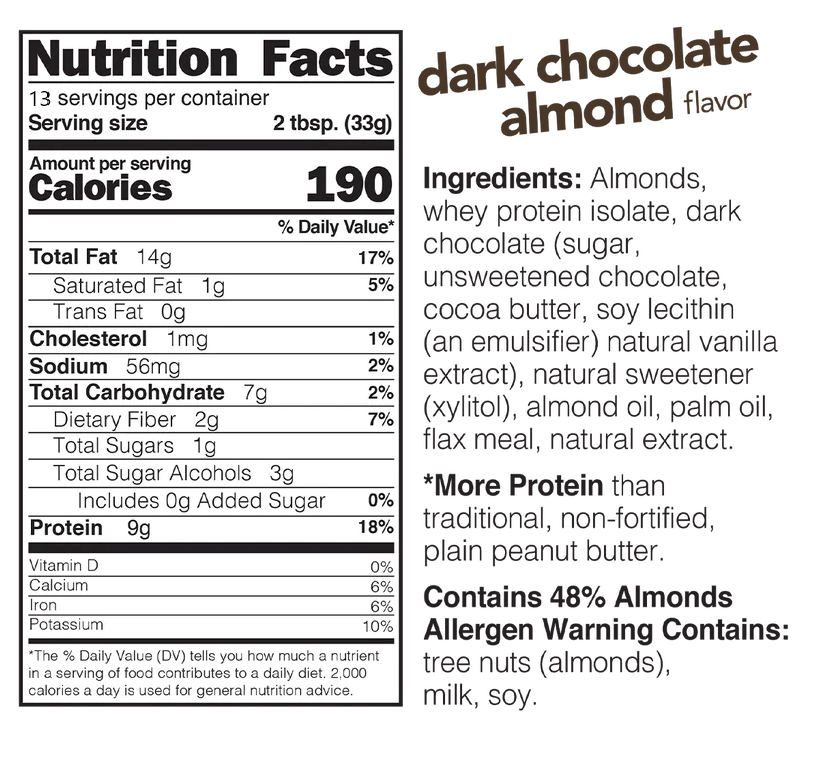 More items you might like
Loading...