Project AD Black Energy Extreme - 12 Caps
Item #: PAD46
UPC: 7427135377594
Overstock
Deal
20% Off Special Offer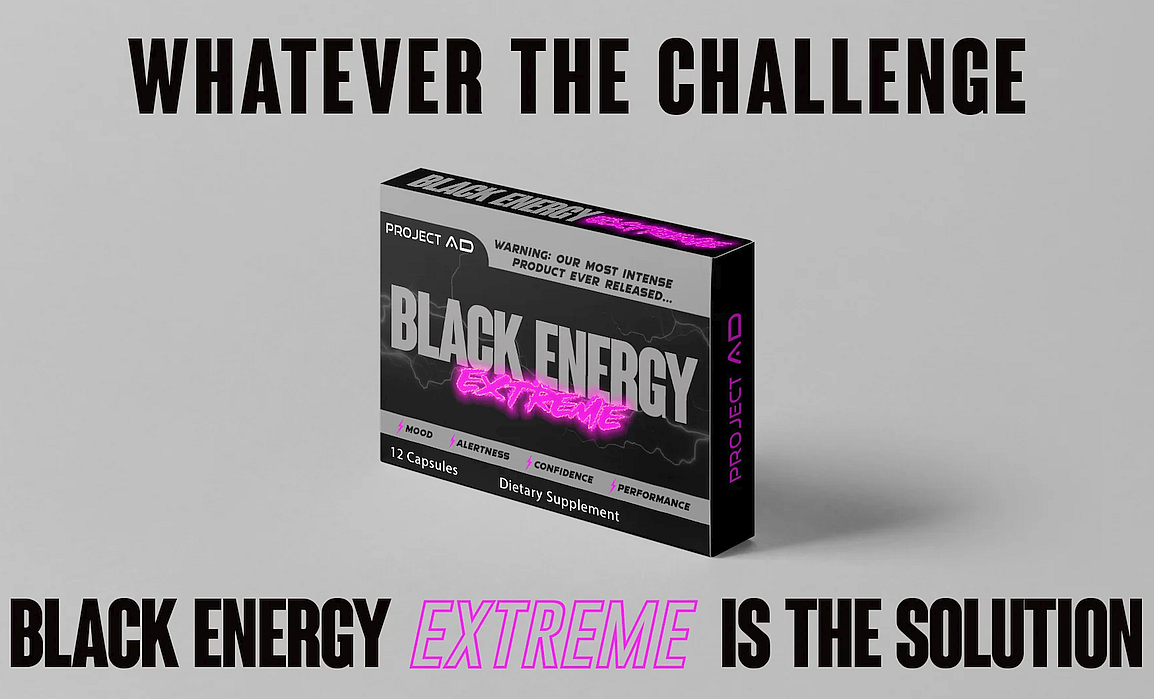 Whatever the challenge is.. Black Energy Extreme is the Solution.

◼️Focus
◼️Mood
◼️Performance
◼️Confidence
◼️Alertness

WARNING...this is our most intense product ever released!
Bold statement but the newest product in our Elite Series does DELIVER. We've packed it with powerful ingredients to give you an intense, high-stim, focus-based experience without the crash of typical stimulants. Each box comes with twelve capsules and you will ONLY need ONE! It's packed with four different B vitamins, 10mg of Huperzine A, and 5mg of Black Pepper Extract. Our Extreme Complex blend of Caffeine Anhydrous, Eria Jarensis extract, and PEA HCL will give you a unique and dynamic feeling of stimulation, focus and energy. This powerful blend lasts from two to six hours, depending on your tolerance.
Black Energy can help you get through those tough days when you've got a lot on your plate. Whether you're studying for an exam, working a long shift, or just trying to stay sharp during a marathon gaming session, Black Energy gives you the boost of energy and focus you need to get through it and come out on top.