Apollon Nutrition Sharp Coffee w/Nootropics - 30 Servings
Item #: APN104
UPC: 850042072219
20% Off + Free Ship w/$100 Apollon order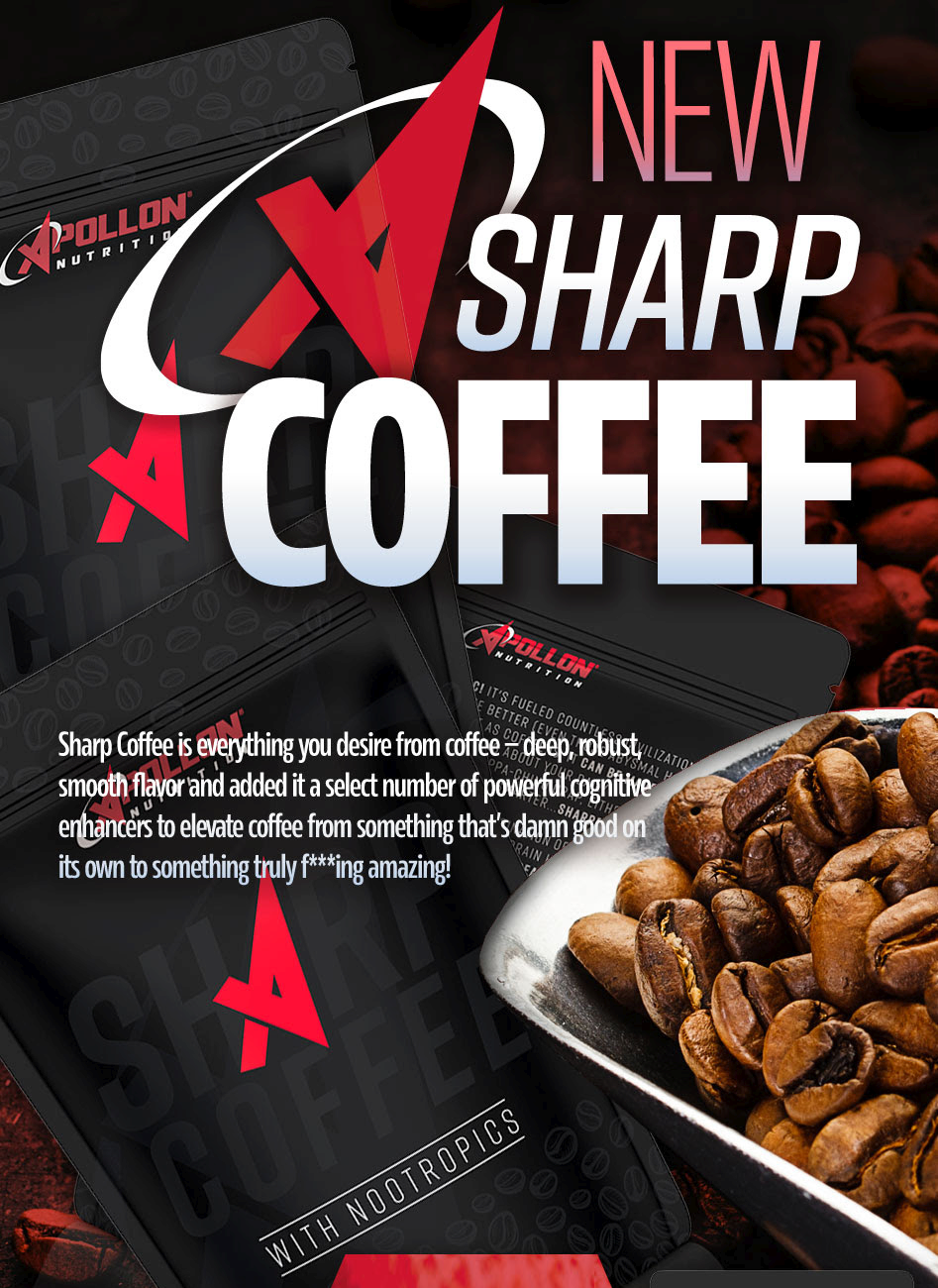 Coffee has fueled civilization for eons.
Just a single cup brings the renewed vigor, zeal, and the tenacity to tackle the innumerable challenges of daily living.
Quite simply, it is nature's perfect gift.
Natural energy
Dialed-in Focus
Memory enhancement
Concentration
Sharper reflexes
and a whole lot more
Given the laundry list of upsides inherent to drinking coffee, you'd think it couldn't get any better.
Sadly, you'd be wrong.
We took nature's "perfect" gift and gave it the Apollon touch.
Introducing…SHARP COFFEE!
SHARP COFFEE combines the power of premium 100% Colombian coffee with a trio of high-octane nootropics to create the perfect blend for elite thinking, limitless creativity, and unrivaled productivity!
Not only did we include the perfect blend of nootropics, but unique ground coffee blend contains high amounts of polyphenols and antioxidants to fortify the body's defense systems, promote cognitive health, and support longevity!
JUST THE FACTS & NO BS
Supercharge cognition
Unlock elite thinking
Stimulate creative & concentration
Elevate memory & learning
Boost neurogenesis
Zero fillers
Transparent Label