Alpha Lion SuperHuman Sport Hulk Juice - 21 Servings
Item #: ALG65
UPC: 810037994889
PERFORMANCE. ENDURANCE. RECOVERY.
A performance pre-workout designed for anyone looking to enhance their athletic performance. Featuring research backed ingredients, chosen with the performance athlete in mind, Superhuman Sport will fuel the most intense training sessions in the gym, on the field or on the court.
8 Premium, Trademarked Ingredients
100% transparent label
Banned Substance Free
Clean Label - Free of Artificial Colors
Safe, side-effect Free
Fuel the most intense training sessions in the gym, on the field or on the course!
Promotes Increased Training Capacity & Power Output†
Potent Adaptogen Support for Vitality & Increased Endurance†
Aids in Recovery & Reduces Muscle Soreness Post-Training†
Supports Elevated Energy & Focus†
Fully Disclosed Formula. Premium Trademarked Ingredients.
Backed by Research with Scientifically Studied Doses!
Only cowards hide behind magical "blends" in their formulas that are simply marketing excuses for underdosed ingredients and ineffective products
We take pride in our Full Label Disclosure, so you see the dose used in EVERY ingredient inside, which means:
No Proprietary Blends (aka full transparency)
Scientifically studied premium ingredients
No B.S.
And most importantly… No Excuses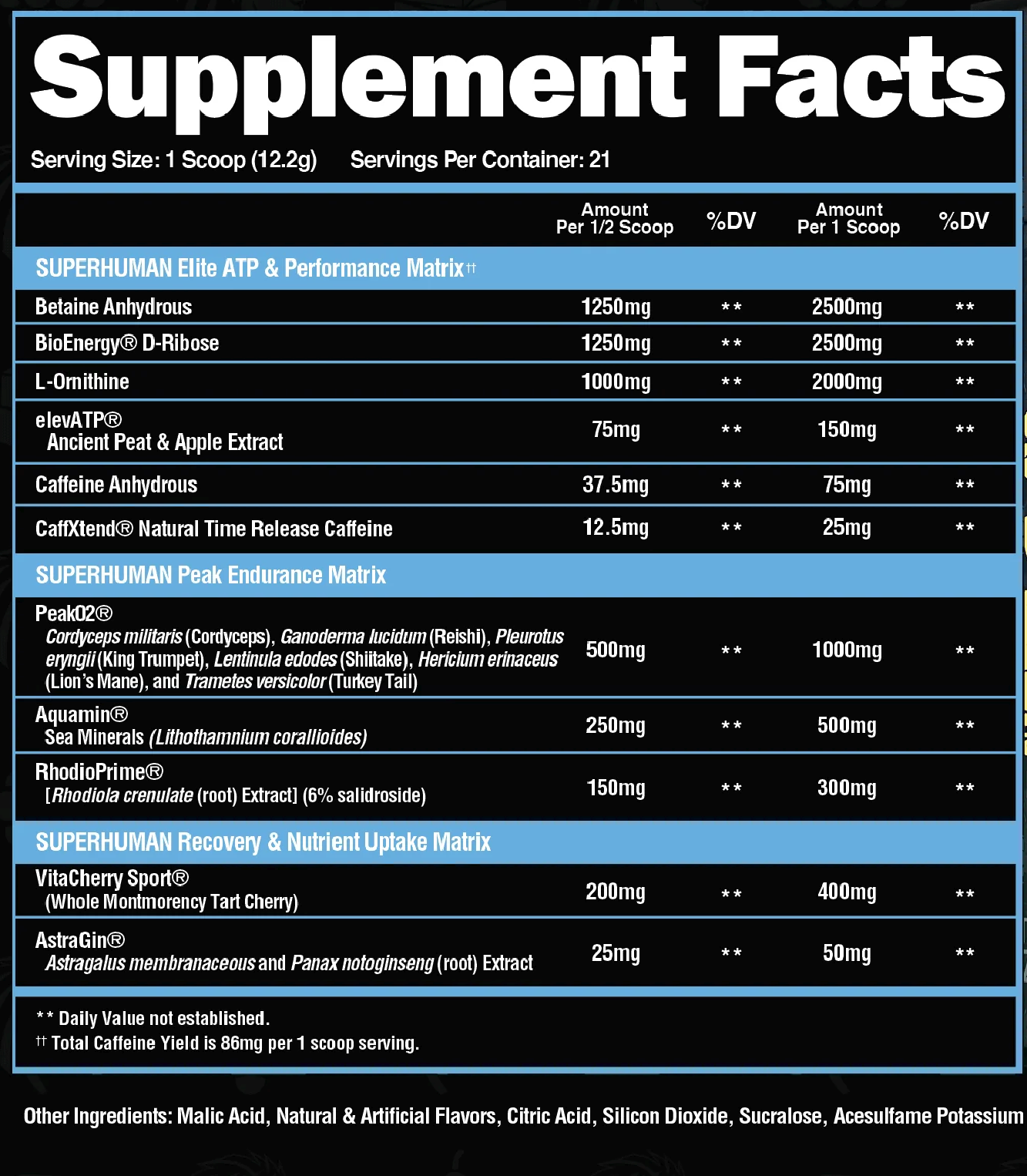 †THESE STATEMENTS HAVE NOT BEEN EVALUATED BY THE FOOD AND DRUG ADMINISTRATION. THIS PRODUCT IS NOT INTENDED TO DIAGNOSE, TREAT, CURE, OR PREVENT ANY DISEASE.