Alpha Lion SuperHuman Post Curlin Candy - 25 Servings
Item #: ALG56
UPC: 810037995657
25% Off +5-10% Off Special Offer
SUPERHUMAN POST

Build. Grow. Recover. Repeat.
Superhuman Post is the ultimate post-workout muscle builder for increasing muscle size, strength, and volume.†
It's not just clinically-dosed creatine. It's so much more.
New and Improved 2022 Formula
Research-Backed Ingredients
100% Transparent Label
Banned Substance Free
Safe, Side-Effect Free
All Ingredients are GRAS (Generally Regarded as Safe)

Fully Disclosed Formula. Premium Trademarked Ingredients.
Backed by Research for Maximum Effectiveness!
We take pride in our Full Label Disclosure, so you see the exact amount of EVERY active ingredient used inside, which means:
No Proprietary Blends (aka full transparency)
Scientifically-studied premium ingredients
And most importantly… No BS!
AMPLIFY THE SIZE, STRENGTH, AND VOLUME OF YOUR DAILY MUSCLE GROWTH†
Accelerates Muscle Growth and Volume †
Maximize Strength & Power Output†
Increases mTOR Activity & Muscle Protein Synthesis†
Enhanced Recovery & Absorption w/ Velositol® and AstraGin®†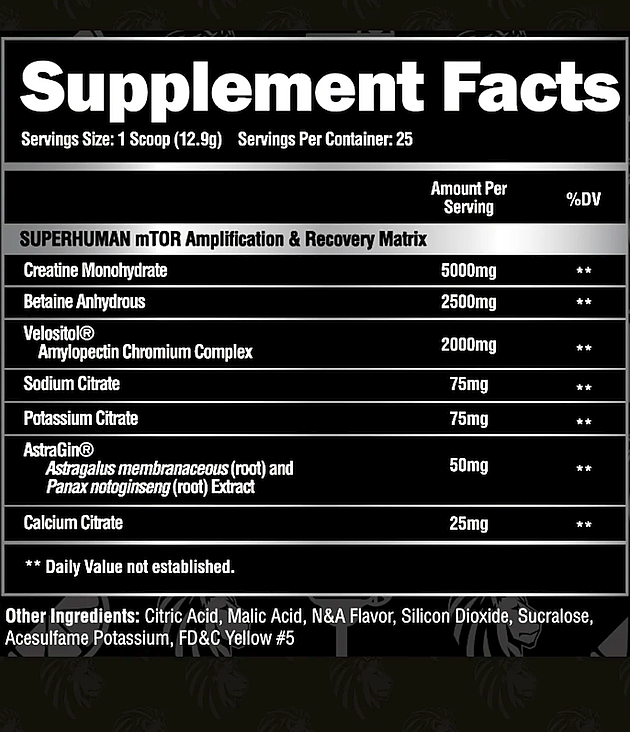 †THESE STATEMENTS HAVE NOT BEEN EVALUATED BY THE FOOD AND DRUG ADMINISTRATION. THIS PRODUCT IS NOT INTENDED TO DIAGNOSE, TREAT , CURE, OR PREVENT ANY DISEASE.