AllMax Nutrition IsoPlant Plant Protein Isolate Vanilla - 20 Servings
Item #: AMX160
UPC: 665553229621
PLANT PROTEIN ISOLATE
ISOPLANT
Sustainable Earth-Friendly Ingredients*
Complete Protein Source
Delicious Taste
• Plant Protein Isolate – Each serving contains 20 g of 100% pure protein made with plant protein isolate. No inferior plant concentrates which are lower in protein, higher in carbs, and have a "gritty" aftertaste.*
• Complete Amino Acid Profile – Plant proteins often have insufficient levels of one or more Essential Amino Acids (EAAs). By combining a precise dose of Pea Protein Isolate, Brown Rice Protein Isolate with added BCAAs, ISOPLANT™ contains a truly complete protein source.*
• DELICIOUS Taste – By using the latest protein extraction technology, we removed excess carbohydrates, polysaccharides, gums and fibers which give traditional plant proteins that gritty, earth-like taste.* ISOPLANT™ mixes easily and tastes delicious like traditional whey protein isolate shakes.
• 6g BCAAs – Plant proteins are naturally low in BCAAs which are needed for muscle growth and recovery.* ‡ Each serving of ISOPLANT™ contains 6 g of BCAAs (4 g naturally occurring + 2 g added).
• Lab Tested Ingredients – Every ingredient in ISOPLANT™ is lab tested before it's made to ensure purity and product freshness.*
• High In Iron – Plant proteins are often low in iron compared to meat sources which can lead to mineral deficiencies.* Just 1 serving of ISOPLANT™ contains 33% of the Daily Value (DV) for Iron.+*
• Zero Added Sugar◊ – Contains less than 1 g of sugar (naturally occurring).
• Low Fat & Zero Cholesterol*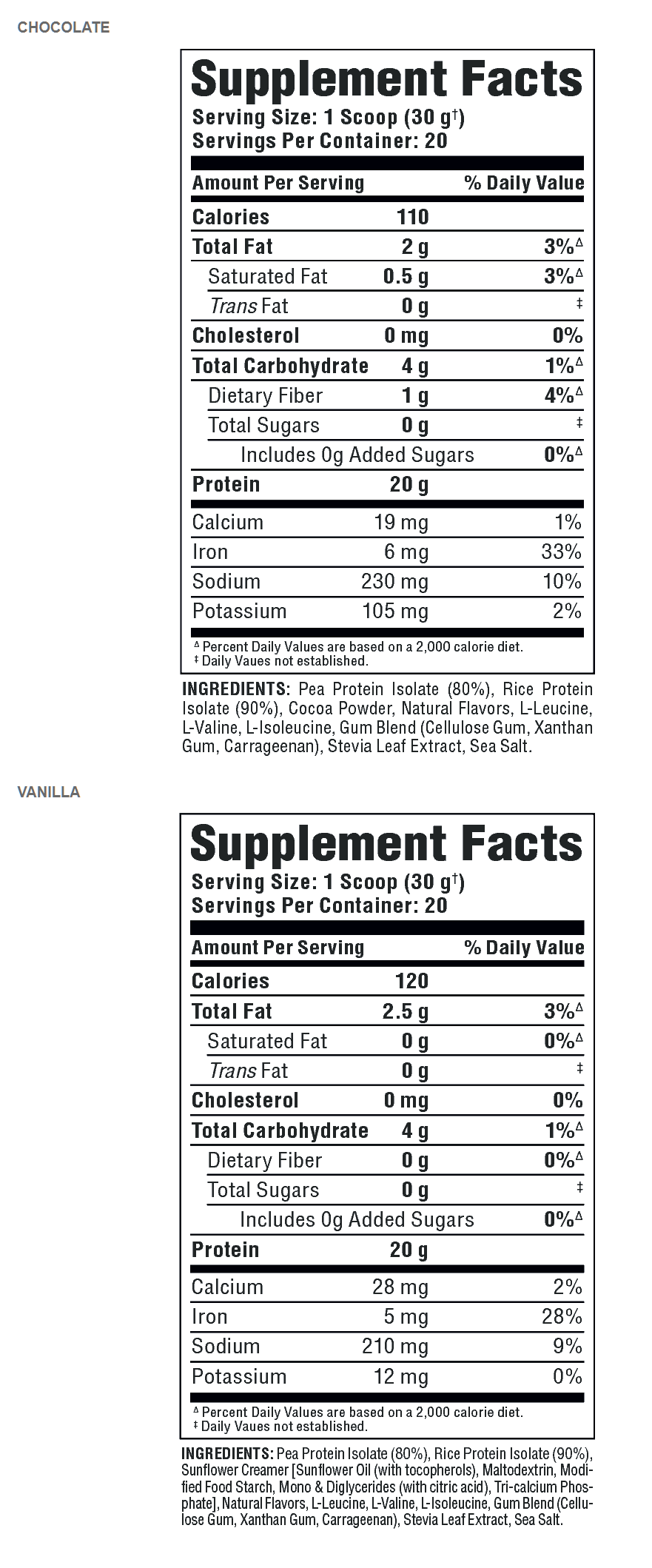 * These statements have not been evaluated by the Food and Drug Administration. This product is not intended to diagnose, treat, cure or prevent any disease.