Alpha Lion SuperHuman Muscle - 60 Cap *Paypal cannot be used to pay for this product
Item #: ALG26
UPC: 810037990362
Build Muscle Faster. Period.
Superhuman Muscle is the holy grail for pure muscle growth.
The new and improved formula will make people think you're not natty!
100% transparent label
Scientifically Studied, Premium Ingredients
Banned Substance Free
Safe, Side-Effect Free
All Ingredients are GRAS (Generally Regarded as Safe)
Backed by Research for Maximum Effectiveness!
Fully Disclosed Formula. Premium Trademarked Ingredients.
We take pride in our Full Label Disclosure, so you see the exact amount of EVERY active ingredient used inside, which means:
No Proprietary Blends (aka full transparency)
Scientifically-studied, premium ingredients
100% NATURAL INGREDIENTS =
100% NATURAL MUSCLE
SXT Sustained Energy and Focus System Graph
NEW MUSCLE POWERED BY ANCIENT TRADITION
Superhuman Muscle is spearheaded by RipFactor®—a powerful, patented muscle builder that's a synergistic combination of extracts from Sphaeranthus indicus and Mangifera indica…
Both of which have been used for centuries in Ayurvedic medicine and have recently been proven to have profound effects on muscle growth and strength.†
Superhuman Burn Cherry Popper
REFORMULATED FOR MORE COMPREHENSIVE MUSCLE!
Continuous improvement is one of Alpha Lion's brand values…
And that's why we went back to the gains lab to create a more comprehensive muscle-building formula that's still 100% natural.
(Even though people will accuse you of not being natural because you'll be putting on so many gains!)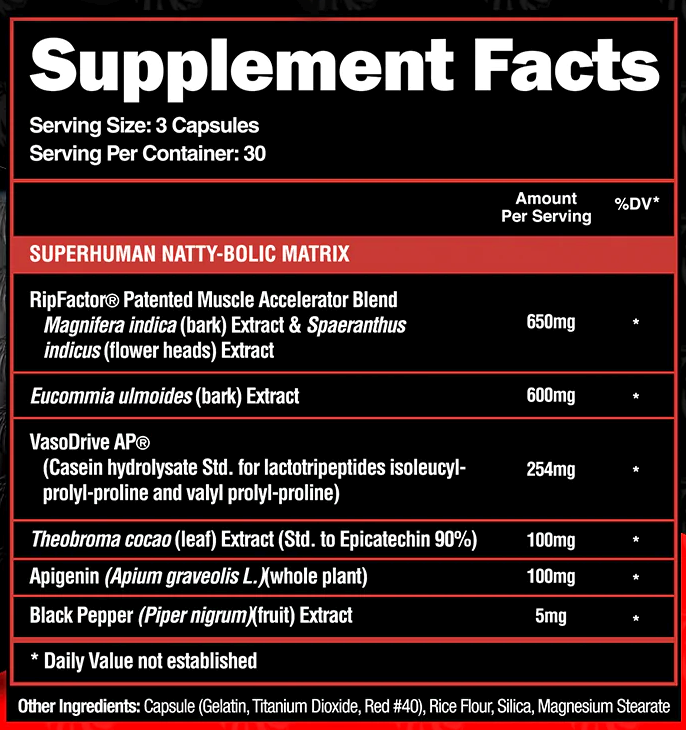 †THESE STATEMENTS HAVE NOT BEEN EVALUATED BY THE FOOD AND DRUG ADMINISTRATION. THIS PRODUCT IS NOT INTENDED TO DIAGNOSE, TREAT, CURE, OR PREVENT ANY DISEASE.