Hi Tech Pharmaceuticals Sustanon-250 - 2 x 30 Tab TWINPACK
Item #: HT2148
UPC: 811836022971
Sustanon 250 is a Hi-Tech Muscle & Strength supplement that really thrusts bodybuilding supplementation into a new era with the most anabolic and potent, single-dose tablet ever created for bodybuilders. Sustanon250 contains the highest dosage of the pro hormone 4-androsten-3β-ol-17-one to build muscle and strength! Hi-Tech has included this high dosage of 3β-hydroxy-5α-androstan-17-one to ensure that just one tablet alone surpasses the threshold level required for a truly efficacious anabolic response and to lessen any water retention. In a nutshell, Sustanon250 represents "high-density dosed" sports supplementation.
*These statements have not been evaluated by the Food and Drug Administration. This product is not intended to diagnose, treat, cure, or prevent any disease.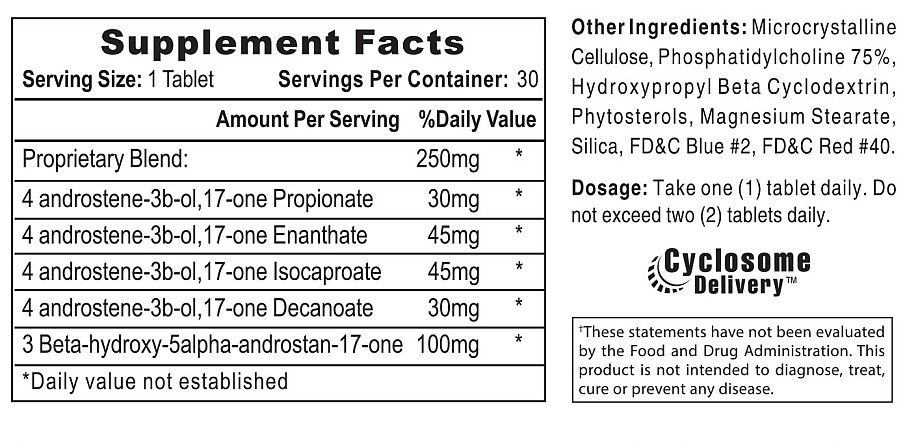 More items you might like
Loading...