Apollon Nutrition Assassin Lionheart Blue Devil Blue Raspberry - 20-40 Servings
Item #: APN61
UPC: 850862007781
20% Off - Free Shipping w/$75 Apollon order
ULTIMATE COMBAT ATHLETE'S PRE-WORKOUT!
JUST THE FACTS?
Maximize performance.†
Increase endurance.†
Extended energy.†
Zero fillers.†
100% Transparent Label.
Assassin Lionheart is the ultimate preworkout for combat and endurance athletes, providing only the essential ingredients needed to go the distance in the ring. This revolutionary combat fuel supplies the ideal mix of energy, endurance, and focus-boosting agents to maximize performance, stamina, and oxygen uptake all while reducing fatigue. Rest assured that when the final bell rings, you're the only one left standing.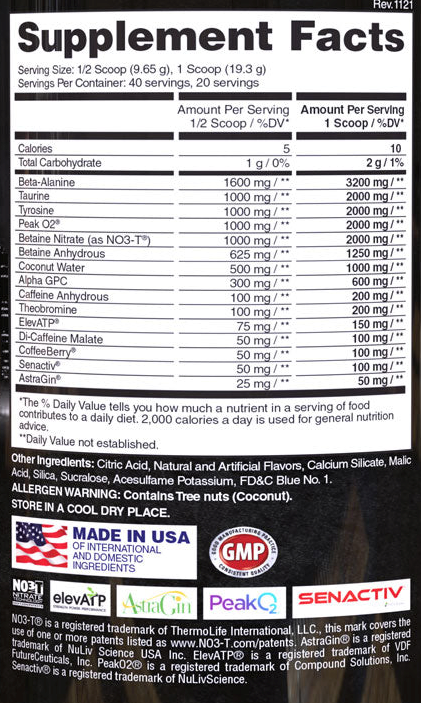 †These statements have not been evaluated by the Food and Drug Administration. This product is not intended to diagnose, treat, cure, or prevent any disease.