-Apollon Nutrition Shogun - 90 Cap
Item #: APN41
UPC: 850862007491
Special
Offer
20% Off + Free Ship w/$100 Apollon order
Apollon Nutrition Shogun - Undefeated Thermogenic Fat Destroyer
WHEN THE STRONGEST GETS STRONGER

Shogun is not to be taken lightly. It is arguably the strongest fat burner money can buy. At Apollon, we don't just make products strong. We make them the strongest they can possibly be. This revamped version of Shogun is a testament to our long-standing commitment to put customers' requests first.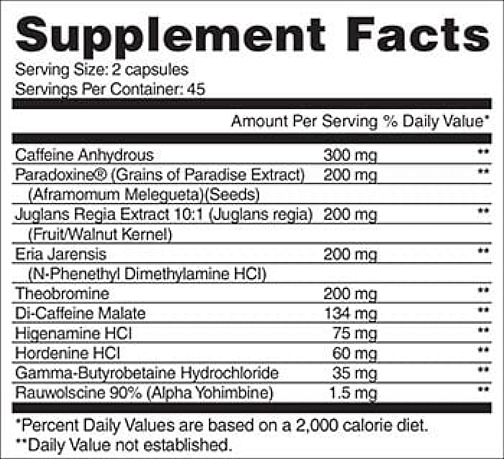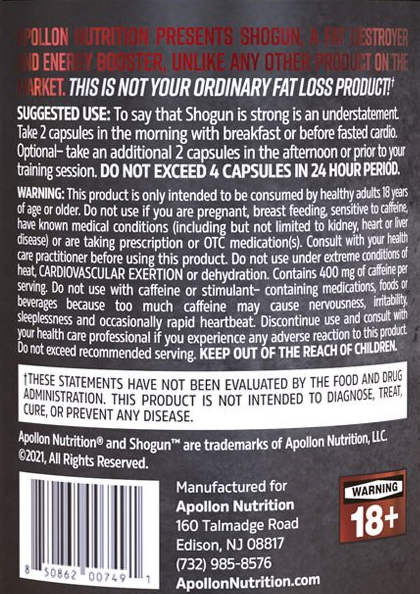 Warning
Do not use this product if you are pregnant or nursing. Do not consume this product if you are taking any prescription drug and/or have any medical condition. The user of this product assumes all liability if this product is used in a manner not consistent with label guidelines. This product is intended for use by healthy individuals only.
Disclosure: These statements have not been evaluated by the Food and Drug Administration. This product is not intended to diagnose, treat, cure, or prevent any disease.