Revive GI+ - 30 Servings
Item #: RV024
UPC: 728614781725
Free Ship w/$45 Revive order -Excluded from coupons
The gastrointestinal (GI) tract is one of the largest barriers between the host and different environmental factors. Over the course of a lifetime, up to 60 tons of food pass through the gut. Likewise, countless numbers of microorganisms from the environment pass through the gut – some of which may pose a threat to or make vulnerable GI tract integrity.1 This is why we developed GI+. Revive's GI+ was designed to promote and protect optimal GI health through a combination of unique dietary ingredients in powder form.
GI+ contains nutrients that support the integrity of the gut lining*, display protective effects on gastric mucosa and gut environment*, promote the growth of healthy gut bacteria*, and support GI immune function*
Suggested Use: Mix one (1) scoop (5.5g) daily with water or beverage of choice, or as recommended by a healthcare practitioner.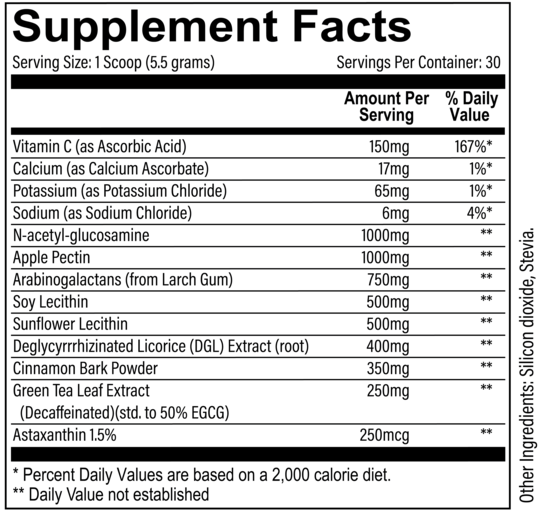 *These statements have not been evaluated by the Food and Drug Administration. This product is not intended to diagnose, treat, cure or prevent any disease.