InnovaPharm Berberine X5 - 90 Cap
Item #: INV20
UPC: 636946251604
Free Shipping w/$50 Innovapharm order -Excluded from coupons
Out of Stock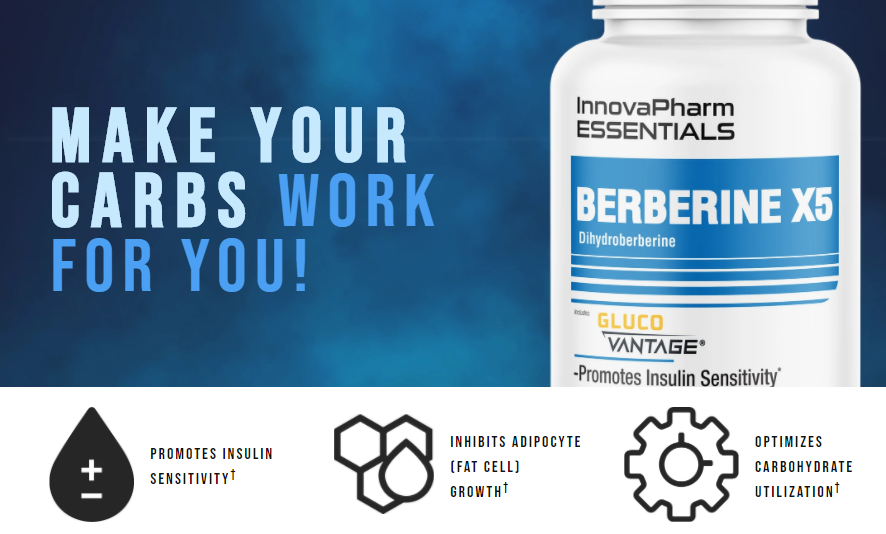 Carbohydrates have taken a beating in recent times. Once lauded for their ability to support athletic performance, recovery, and muscle growth, carbs are now considered by many as public enemy #1 in the war on obesity, metabolic syndrome, and type 2 diabetes.†
Berberine X5 contains the bioactive form of berberine (DHB) to help athletes improve energy production, optimize carbohydrate utilization, and build hard, lean muscle while limiting fat gain.†
WEIGHT LOSS
SUPPORT
Berberine is known to inhibit the growth of fat cells at the molecular level. It's also believed that berberine may improve the function of fat-regulating hormones, such as insulin, leptin, and adiponectin.†
WE LIKE SCIENCE, DO YOU LIKE SCIENCE?
THE MAGIC THAT GOES IN EVERY SERVING
GLUCOVANTAGE
(DIHYDROBERBERINE -- DHB)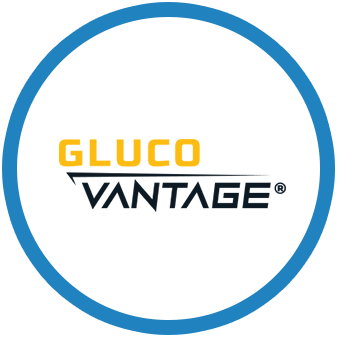 +Berberine has been used for centuries as a part of Traditional Chinese Medicine in the treatment of various ailments and has also been studied hundreds of times in the modern era.†
RESEARCH HAS NOTED THAT BERBERINE MAY
OFFER A VAST ARRAY OF BENEFITS, INCLUDING:
Reduce insulin resistance, helping make insulin more effective†

Increase glycolysis, thereby helping the body break down sugars more efficiently†

Slow the breakdown of carbohydrates in the gut†

Support lower blood glucose†

Aid weight loss†

Decrease sugar production and fat build-up in the liver†

Increase the number of beneficial bacteria in the gut†

Support healthy cholesterol and triglyceride levels†

Antioxidant and anti-inflammatory support
At the heart of berberine's power is its ability to activate the enzyme AMP-activated protein kinase (AMPK), which is known as the "master metabolic switch".†
This enzyme is found in tissues throughout the body, and it plays a major role in regulating metabolism.†
The issue with berberine is that is has poor solubility and low bioavailability, often requiring large doses to be consumed to derive benefit. In fact, the typical dosage needed for berberine is 500mg taken three times per day (1500mg/day).
While this dose may be effective, it very often leads to GI upset.†
Diydroberberine is the bioactive metabolite of berberine generated by the gut microbiota, and animal studies note that dihydroberberine has an intestinal absorption rate 5-fold that of berberine.†
Essentially, dihydroberberine is a more "direct" or "refined" form of berberine that accomplishes the same effects while using a smaller dose and leading to less GI upset.†
Berberine X5 contains GlucoVantage, the first commercially available brand of dihydroberberine on the market.
No longer do you have to decide between enjoying the foods you eat or achieving your body composition goals. With Berberine X5, you get to have your cake (carbs) and eat it too!†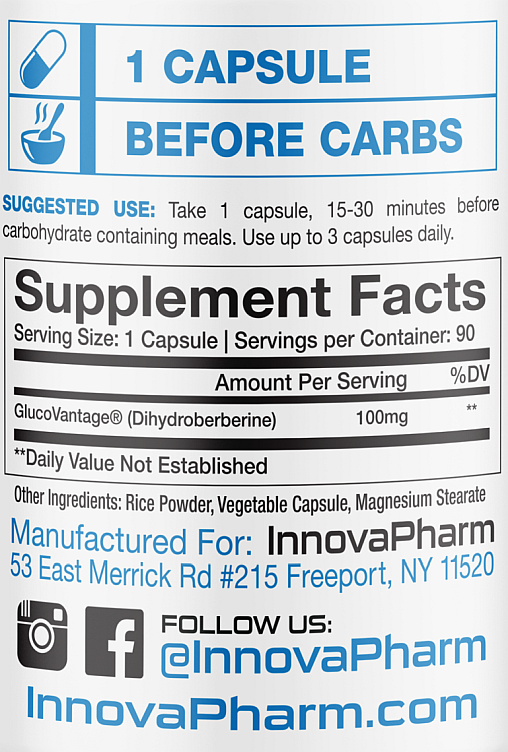 †These statements have not been evaluated by the Food and Drug Administration. This product is not intended to diagnose, treat, cure, or prevent any disease.
More items you might like
Loading...