AllMax Nutrition VitaStack Powder Orange - 30 Servings
Item #: AMX72
UPC: 665553228945
Pro-Level Supercompensation Vitamin & Nutrient Stack Packs
VITASTACK
Increases Lean Muscle Mass
Stimulates Muscle Growth
Maximizes Gains From Intense Training
Reduces Risk of Cramping
Maintains Fluid Balance
Optimizes Energy Levels
Replenishes Electrolyte
Joint Support Formula
Enhances Joint Mobility
Serious about training? You seriously need VITASTACK!
VITASTACK Powder
Easy-To-Use, Great Taste & Cost Effective
Stirs in and mixes easily: Dissolves quickly with no clumping.
Refreshing taste: Bursting with tangy citrus flavor.
Saves money: Avoids upfront purchase of multiple different products.
Perfect for all Athletes
Builds strong nutritional foundation which sports nutrition can better springboard from.*
Supports demands from intense training including strength, weight and endurance programs.*
Fills potential gaps created by strict dieting.*
Why add nutritional supplementation to a healthy diet already supported by sports nutrition?
Excessive physiological demands from intense training and strict dieting could create nutritional deficiencies which adversely impact overall athletic performance. Knowledgeable, hard-working athletes understand that with a solid nutritional foundation, sports nutrition can be better maximized, resulting in a higher level of performance on a more consistent basis.*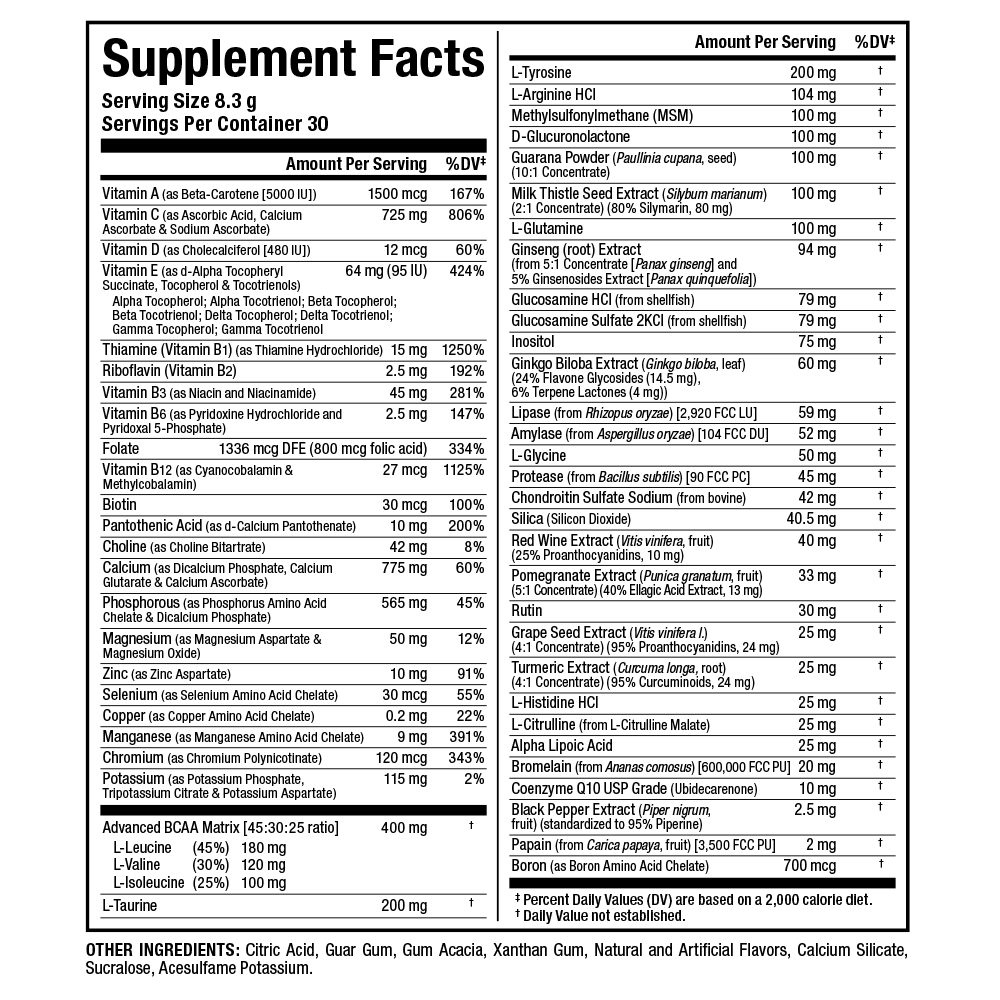 More items you might like
Loading...