Mutant BCAA 9.7 Roadside Lemonade - 30 Servings
Item #: MUT33
UPC: 811662024194
20% Off w/code DPS10
Out of Stock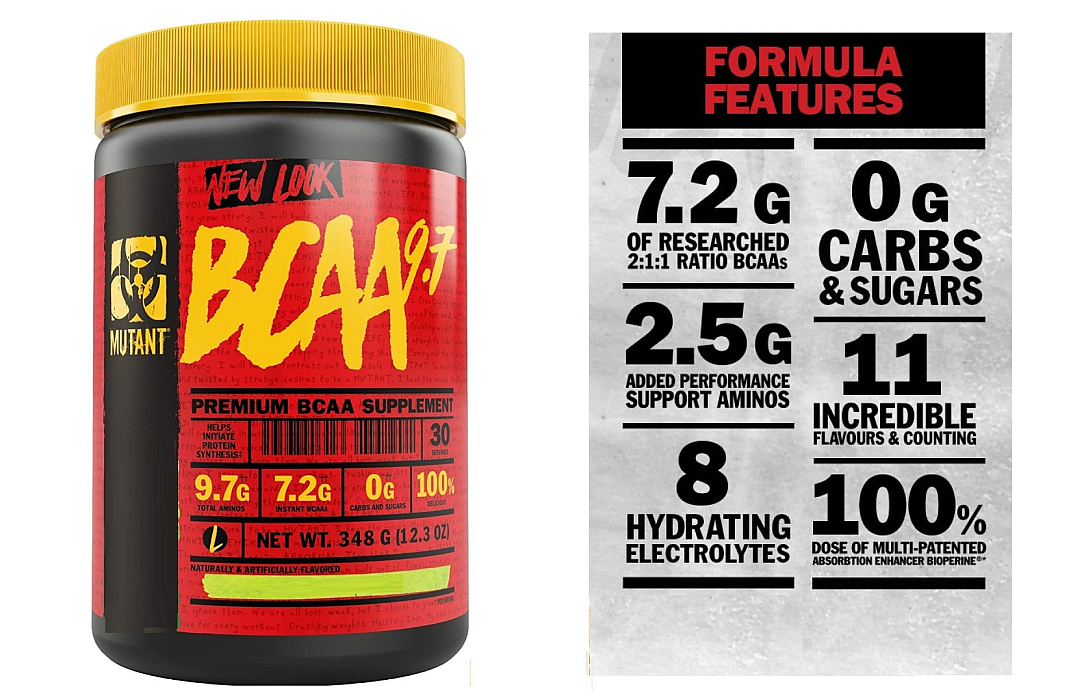 MUTANT BCAAs delivers 9.7 grams of amino acids in just one concentrated scoop. Our BCAAs are in the preferred 2:1:1 ratio and then instantized for superior solubility; with added Micronized Amino Support Stack; and finally magnesium fortified to help contribute to protein synthesis. MUTANT BCAAs — beyond just normal BCAAs!
DETAILS
• 9.7 grams of fully instantized BCAA blend
• 8 added electrolytes to keep muscles hydrated
• Finished off with a proven and patented absorption accelerator
• Available in 6 absolutely great tasting flavors!
DIRECTIONS
As a food supplement, mix 1 scoop (11.6 g) with 250-500 mL of cold water. Stir or shake and consume during exercise on training days, or throughout the day on non-training days.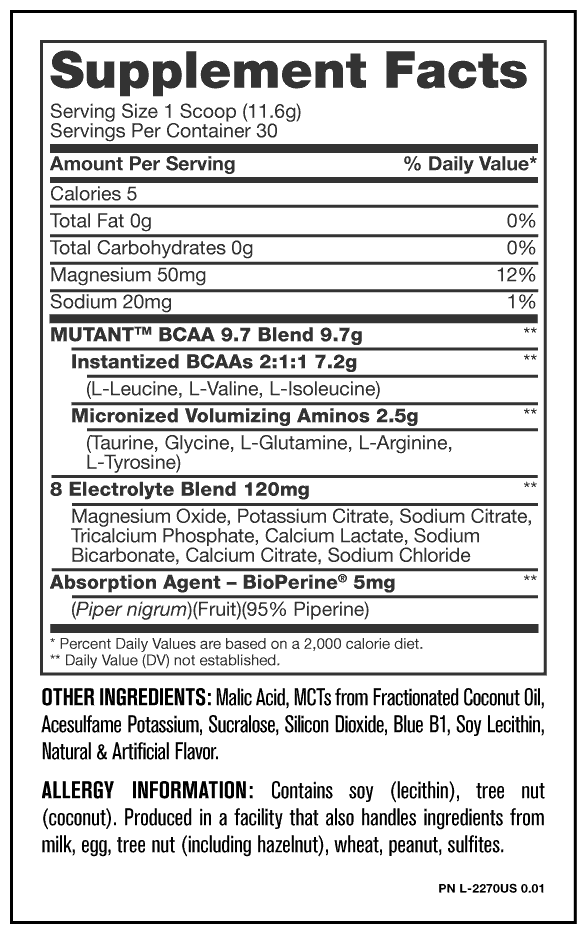 More items you might like
Loading...