Bucked Up Organic Greens Mixed Berry - 30 Servings
Item #: BU120
UPC: 811374031688
-25% Off Special - Discount in cart
BUCKED UP Organic Greens
Mix Greens Flavored and Unflavored

100% Organic Mixed Greens

Certified USDA Approved

Best Flavor and Quality
Get your daily intake of Organic Mixed Greens in just one scoop! Our Mixed Greens are high in antioxidants and can support and improve your overall health! The Organic Greens are GMO- Free, 100% All Natural, and highly bioavailable.
2250 mg Organic Wheat Grass
2250 mg Organic Kale
2275 mg Organic Barley Grass
625 mg Organic Alfalfa
500 mg Organic Broccoli
500 mg Organic Spinach
300 mg Organic Spirulina
300 mg Organic Chlorella
Unflavored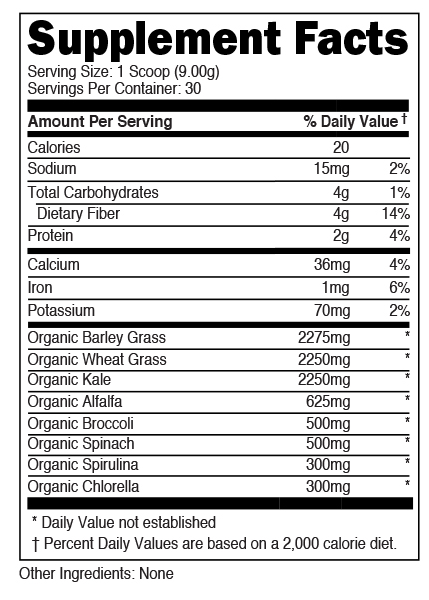 Mixed Berry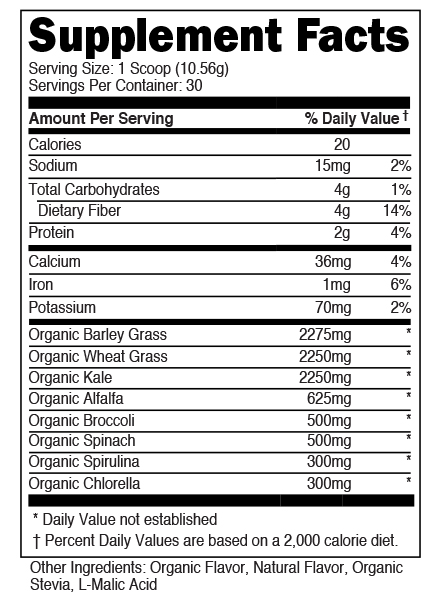 More items you might like
Loading...