AllMax Nutrition AllWhey Gold Cookies & Cream - 5 Lb
Item #: AMX83
UPC: 665553225067
20% Off Special Offer
Out of Stock
WHEY PROTEIN ISOLATE / WHEY PROTEIN CONCENTRATE BLEND
PREMIUM PROTEIN, AMAZING TASTE, PURE RESULTS
ALLWHEY Gold is an ultra-premium 100% whey protein blend with 24g of Protein in every 30g serving; that's an 80% yield! ALLWHEY Gold digests rapidly, is low in carbs and has only 1g of naturally-occurring sugar per serving. Delivering clean, complete and whole protein, sourced from 100% whey protein with zero non-protein aminos added.
ALLWHEY Gold has over 5 g of naturally occuring BCAAs (leucine, Isoleucine and Valine) per serving. If you demand low carbs, low fat, low sugar and amazing taste, ALLWHEY Gold is just what you're looking for.
ALLWHEY Gold uses top quality whey protein isolate as the primary protein source and protein digesting enzymes to support protein absorption and utilization. It has zero non-protein Aminos and no fillers. We use a state-of-the-art cross flow filtration system to bring you the cleanest protein.
ALLWHEY Gold also features reduced lactose (milk sugar) protein making it ideal for individuals sensitive to lactose in other protein drinks. Like all ALLMAX products ALLWHEY Gold is lab tested, certified and guaranteed for your satisfaction.
CUTTING-EDGE FLAVOR TECHNOLOGY
You won't believe you're drinking anything but an amazing freshly blended ice cream milkshake when it comes to ALLWHEY Gold. We've tested over 50 versions and selected the top five best flavors. Our cutting-edge flavor technology will have you craving your next protein fix!
With unmatched Taste and Quality like this, you have to demand Ultra-Premium ALLWHEY Gold!ALLWHEY GOLD now features SCOOP-LOCK Technology
ALLWHEY Gold now features SCOOP-LOCK Technology. Together we can put an end to the scourge of Scoop Loss.
Gone are the days of digging through your protein to get your scoop. SCOOP-LOCK is ergonomically designed to lock your scoop into place the first time and every time! And it's right there at the top of your ALLWHEY Gold when you open it! Scoop-Lock is available on all ISOFLEX, ALLWHEY Gold, ALLWHEY Classic and HEXAPRO products and it's only from ALLMAX.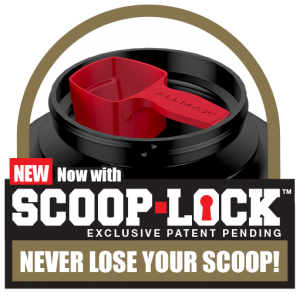 Look for the rugged new Ergo-Lid on ALLMAX products with Scoop-Lock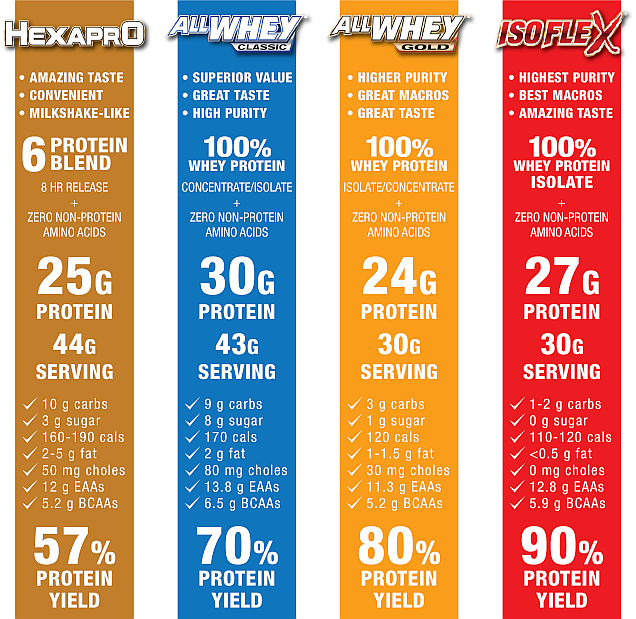 More items you might like
Loading...