Gaspari Nutrition Omega-3 960mg EPA & 720mg DHA - 30 Servings
Item #: GP339
UPC: 646511027725
OMEGA-3
HIGH STRENGTH ENERTIC COATED FISH OIL

ENTERIC COATING INCREASES BIOAVAILABILITY AND LIMITS GASTRIC DISTRESS†

HIGHEST CONCENTRATION OF DHA AND EPA (70%) FROM 2,400mg OF FISH OIL†

960mg EPA AND 720mg DHA PER SERVING
Gaspari's Omega 3 is made with enteric-coated softgel capsules. Most Omega-3 products use common capsules that are made of gelatin derivatives which allow the ingredients to be dissolved by gastric juices in the stomach. This causes gastric disturbances like burping, and the active ingredients are not properly absorbed by our bodies.†
Enteric-coated softgel capsules have been devised to pass through the stomach unaffected and dissolve in the intestinal tract. This ensures that the efficacy of the formula is fully realized, and that the benefits of the product are achieved.†
Gaspari's Omega-3 also provides another important advantage by providing each dose of two capsules with a high concentration of 2,400 mg of premium fish oil concentrate, including 960mg of EPA and 720mg of DHA Omega-3 oils.†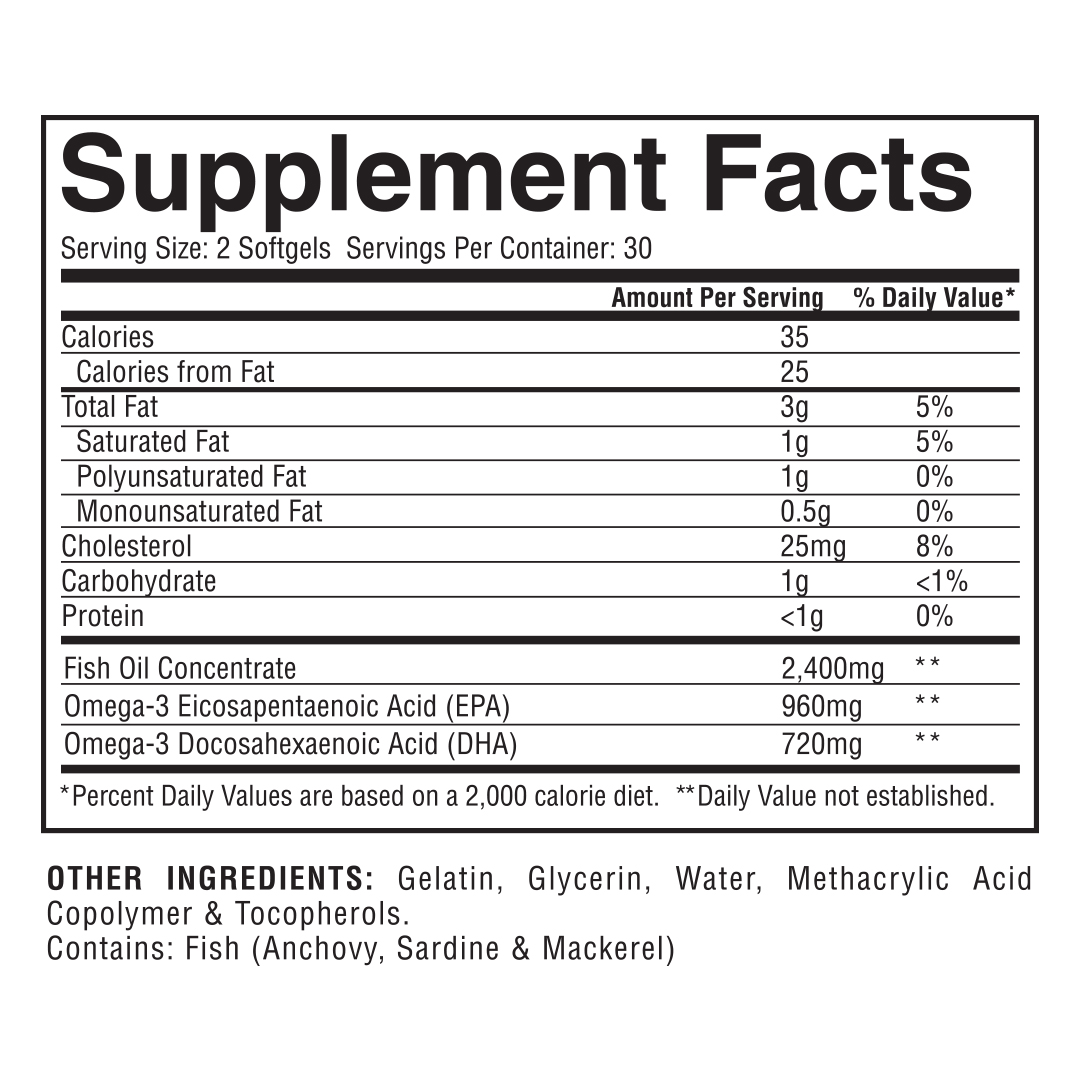 SUGGESTED USE:
As a dietary supplement, take 1 softgel two times daily with meal or as directed by the practitioner
†Statements on this website have not been evaluated by the Food and Drug Administration. Products are not intended to diagnose, treat, cure, or prevent any disease.
More items you might like
Loading...