GCode Nutrition KING - Natural Test Booster - 180 Cap *New Improved Formula
Item #: GCN15
UPC: 855816007251
KING: 180 Capsules / 30 Day Supply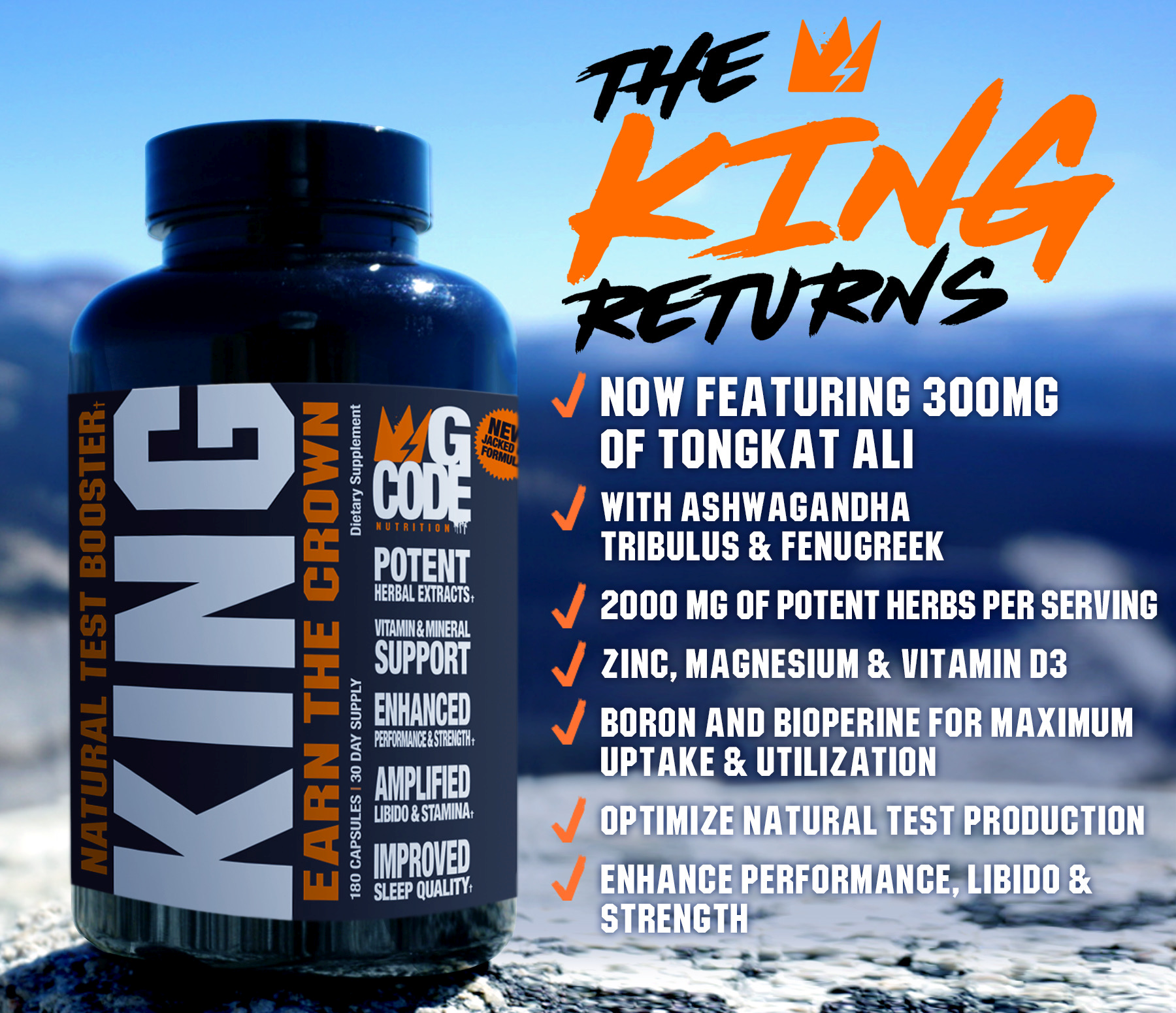 Born of the desire to provide no-nonsense solutions for real people in the real world looking for an edge in the gym and beyond, we proudly present GCode Nutrition KING.
Nine natural ingredients in potent dosages designed to boost endogenous testosterone production, better utilize free testosterone and address critical vitamin and mineral deficiencies. That's what you get in every power-packed serving of KING.
The Test2K Matrix (upgrading the original Herbal Test Trinity Complex) containing a whopping 2000 milligrams combined of Ashwagandha, Tribulus Terrestris and Fenugreek. Now boosted by the powerful addition of 300mg of one of the hottest and most potent test-boosting ingredients in the game, Tongkat Ali aka Eurycoma Longifolia or "Longjack". Then Vitamin D3, Zinc and Magnesium to address deficiencies that when corrected can boost natural testosterone production. And finally Boron and Bioperine to maximize uptake and utilization of the potent KING formula.
With divided AM/PM dosing, and clear vegetable-based capsules to maximize ingredient potency and the most straightforward and side-effect free, powerful test-support formula in the game, GCode Nutrition KING has returned better than ever, just in time to help you raise your game. All hail the KING.
Who would benefit most from adding KING to their nutritional protocol?
1) Men as they age. Testosterone levels typically begin to naturally decrease steadily around the age of 30. We've created KING to actively resist that decline, keeping your "mojo" cranking.
2) Drug-Free athletes. Male athletes that choose to avoid prescription anabolics or testosterone replacement therapy. Being natural is no excuse to be weak and average.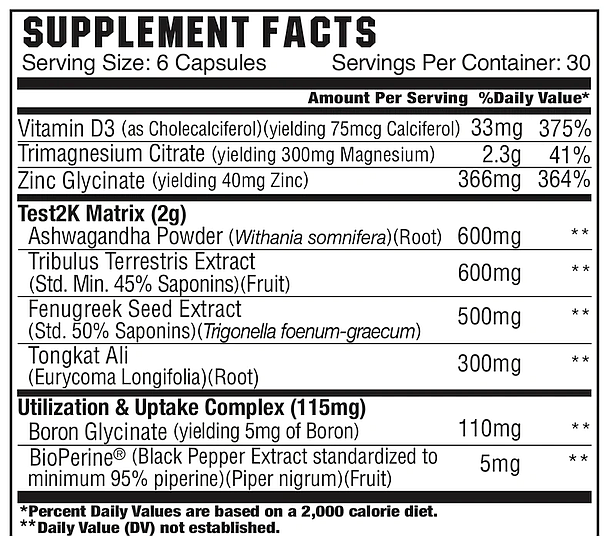 More items you might like
Loading...