ONE Bar Peanut Butter Cup - 12 Bars
Item #: IS201
UPC: 788434104838
Certified Gluten Free. 20g Protein. 1g Sugar. That's What Cup. You've found the One. When It Comes To Snacking, We're All Entitled to the Perfect Match. With 20 Grams of Protein, Only 1 Gram of Sugar and Totally Indulgent Flavors That seem too good to Be True, You're Days of Playing the Field Are Officially Over! Powerfully Delicious, Guilt-Free Indulgence. Congratulations, You've Found the One. One Bar Goes Great With: The Office, The Gym, Just Because.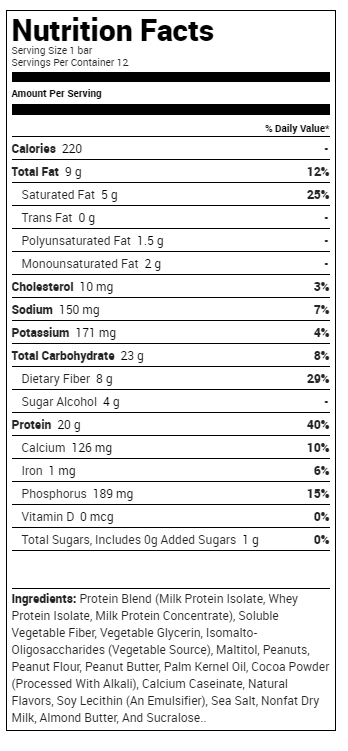 WARNINGS
Contains Peanuts, Milk, Almonds And Soy (Lecithin).
The information above is intended for reference only. While we attempt to keep our information accurate, we cannot guarantee it is an accurate representation of the latest formulation of the product. If you have any concerns, please visit the vendor's web site. The information above are the views of the product's manufacturer, not the views of Europa Sports Products, Inc. These statements have not been evaluated by the Food and Drug Administration. This product is not intended to diagnose, treat, cure or prevent any disease.
*Prices are subject to change at any time and some items are limited to stock on hand.
†Nutrition Facts are a simulation of the product's "Nutrition Label
More items you might like
Loading...