MHP Up Your Mass XXXL 1350 Cookies & Cream - 12 Lb Bag
Item #: SE271
UPC: 666222008837
20% Off Special Offer
Out of Stock
UP YOUR MASS XXXL 1350
MHP's new UP YOUR MASS XXXL 1350 is a nutrient dense weight gainer loaded with 1350 muscle building calories. Each serving provides 50 grams of fast acting and sustained release protein to help you build muscle mass, increase strength and boost recovery.* This Highly advanced Protein Matrix of (Whey Protein Concentrate, Whey Protein Isolate and Hydrolyzed Whey Protein) plus slow digesting proteins (Micellar Casein and Milk Protein) provides both fast and long-term nitrogen retention benefits. Mass Load™ Complex Carbs delivers 250 grams of complex carbs (Micronparticulated Maltodextrin, Sweet Potato, Oat Fiber and Quinoa) and functional fats such as MCTs, EFAs and CLA,
UP YOUR MASS XXXL 1350 creates the perfect metabolic and hormonal environment for maximum results.*
Powerful Gains in Hard, Dense Muscle Mass*


Optimizes Insulin Response for Maximum Muscle Growth*


50g Protein – Fast & Sustained Release Protein Blend

Trusted to be clean, UP YOUR MASS XXXL 1350 is Informed-Choice Certified, tested for over 200 banned substances on the WADA list, and produced in a GMP Compliant Facility. You can be confident you are getting the highest quality product available.
If You're Looking For The
Ultimate Weight Gainer, For Fast Results and Amazing Taste, MHP's
UP YOUR MASS XXXL 1350 Is IT!!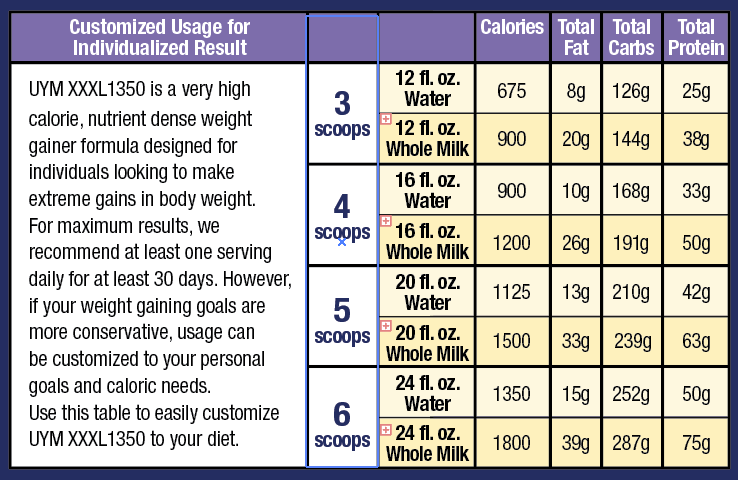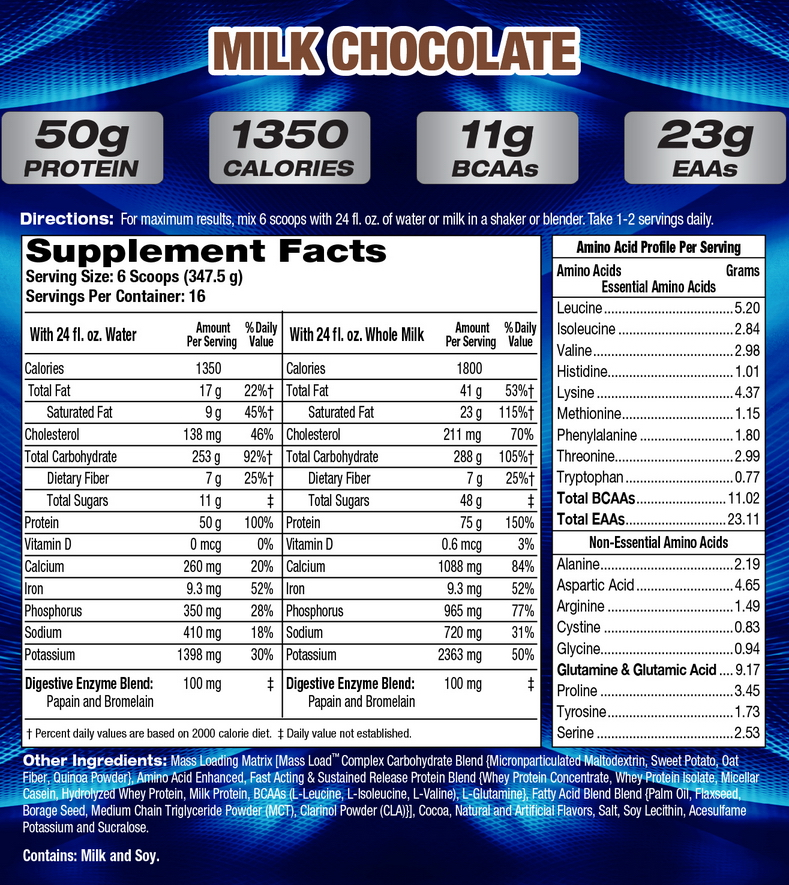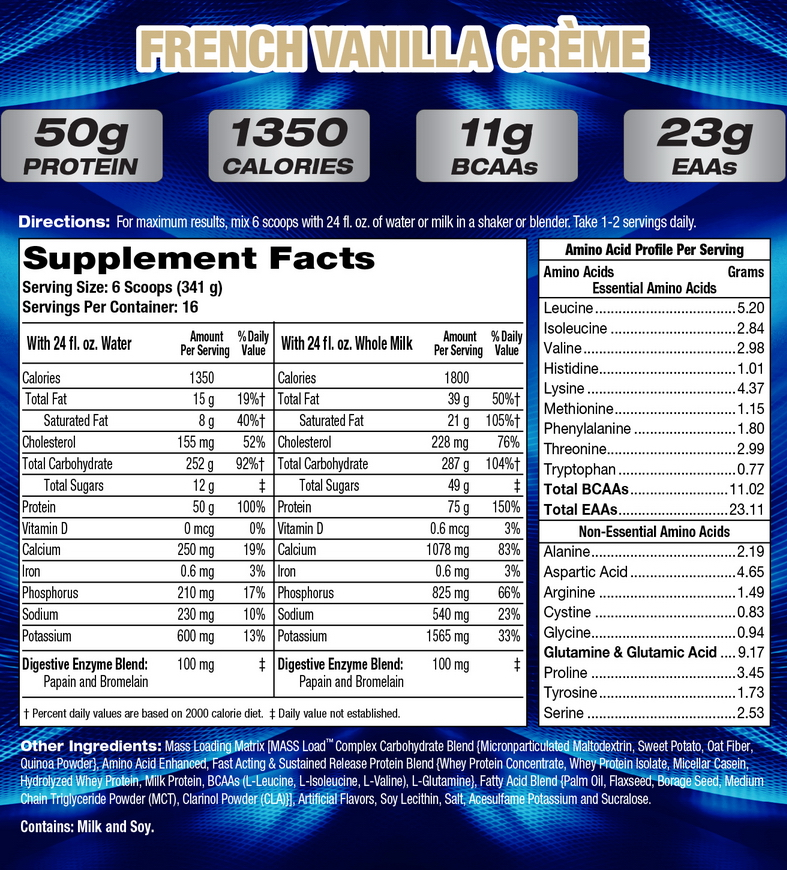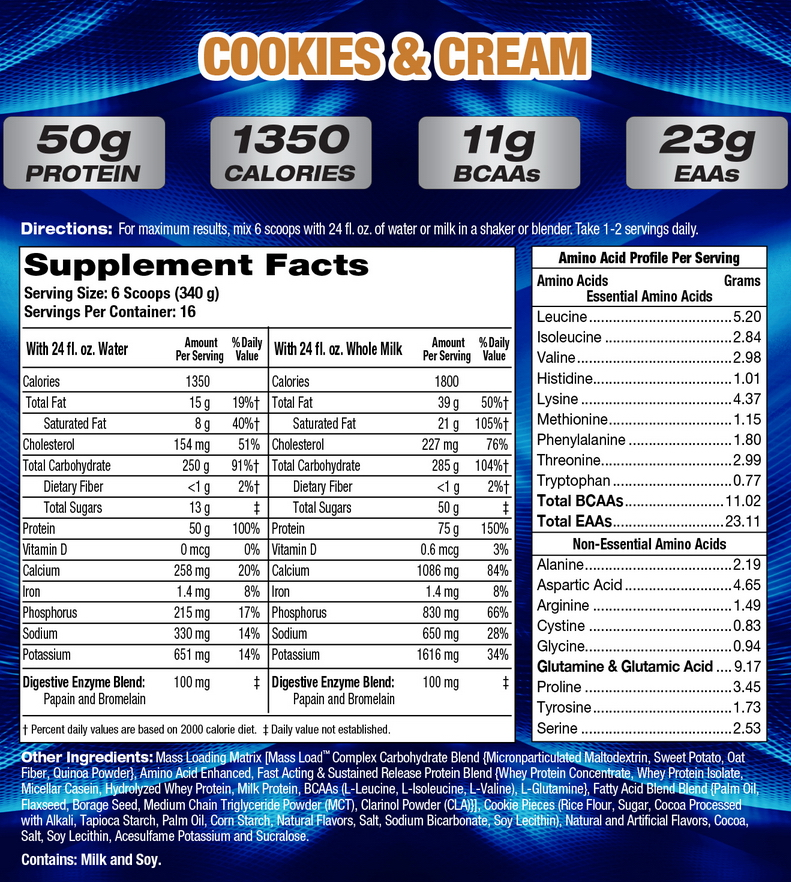 More items you might like
Loading...