Isopure Infusions Tropical Punch - 16 Servings
Item #: NB408
UPC: 089094025090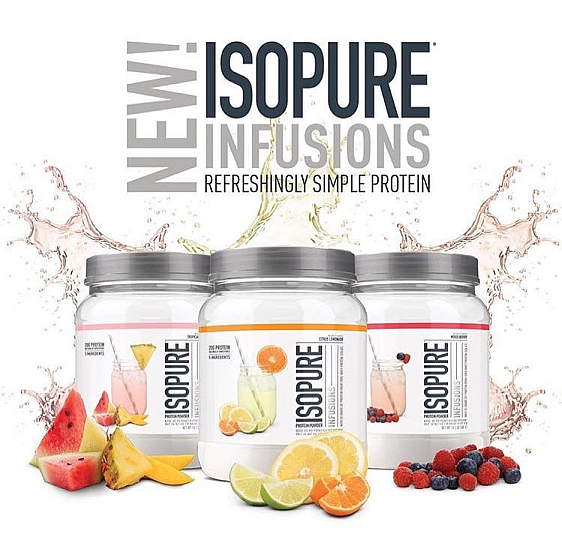 ISOPURE INFUSIONS
ISOPURE INFUSIONS is not your typical milkshake-like protein powder. It is a refreshingly light fruit flavored experience that delivers the protein you want without all the unnecessary ingredients you don't. Give ISOPURE INFUSIONS™ a vigorous shake and watch 20 grams of 100% whey protein isolate infuse into a colorfully translucent, refreshing drink right before your eyes. And what you see is what you get: 5 ingredients, no fat or added sugars** and only 90 calories** per scoop. No artificial flavors or colors and sweetened only with stevia leaf extract. Simple, powerful, and delicious.
FUN TIP:
Let your creative juices flow and create your own infusion. Combine different ISOPURE INFUSIONS ™ flavors to create your own new flavor or boost your infusion with ISOPURE ANYTIME ENERGY™ or ISOPURE AMINOS™ for added performance benefits (visit theisopurecompany.com for more product information and recipes).
WHY USE:
To support muscle building and recovery. To help meet your daily protein intake goals.
WHEN TO USE:
First thing in the morning, before or after exercise, anytime.

**Not a low calorie food. See Nutrition Facts for sugar and calorie content.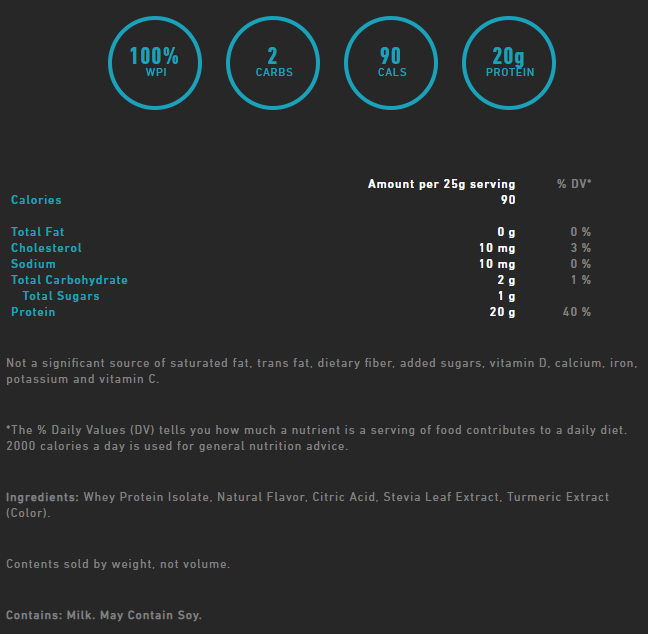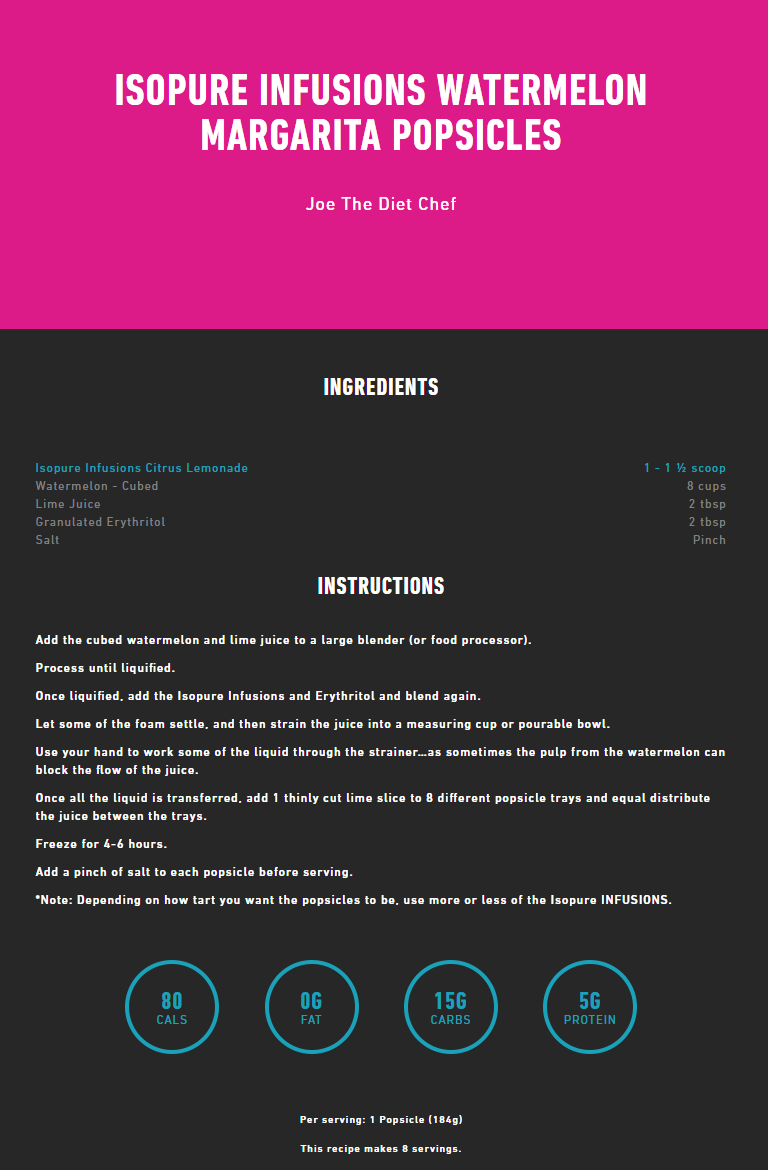 More items you might like
Loading...