Optimum Nutrition Gold Standard 100% Isolate Chocolate Bliss - 44 Servings
Item #: ON463
UPC: 748927060928
20% Off +5-10% Off Special Offer
THE ONLY 100% WHEY ISOLATE PROTEIN THAT WORKS AS HARD AS YOU DO
To create GOLD STANDARD 100% ISOLATE, we start by selecting only the highest quality whey protein which undergoes a series of sophisticated filtration processes to 'isolate' out excess fat, cholesterol and sugar. A portion of this Whey Protein Isolate is then hydrolyzed – broken down into smaller chains of amino acids – for easier digestion. The final product is a fast digesting complete protein containing no more than 1 gram of carbohydrates, less than 1 gram of fat and more than 80% pure protein per serving. We put in the hard work to assure super quality, so you can focus on achieving ambitious performance goals.
Hydrolyzed & Ultra-Filtered Whey Protein Isolate
1 Gram of Carbs Per Serving
At Least 80% Protein Per Serving
Delicious Taste in 6 to 8 Fl. Oz. of Cold Water
5.5 Grams of Naturally Occurring BCAAs
4.3 Grams of Naturally Occurring Glutamine & Glutamic Acid
11.4 Grams of Naturally Occurring Essential Amino Acids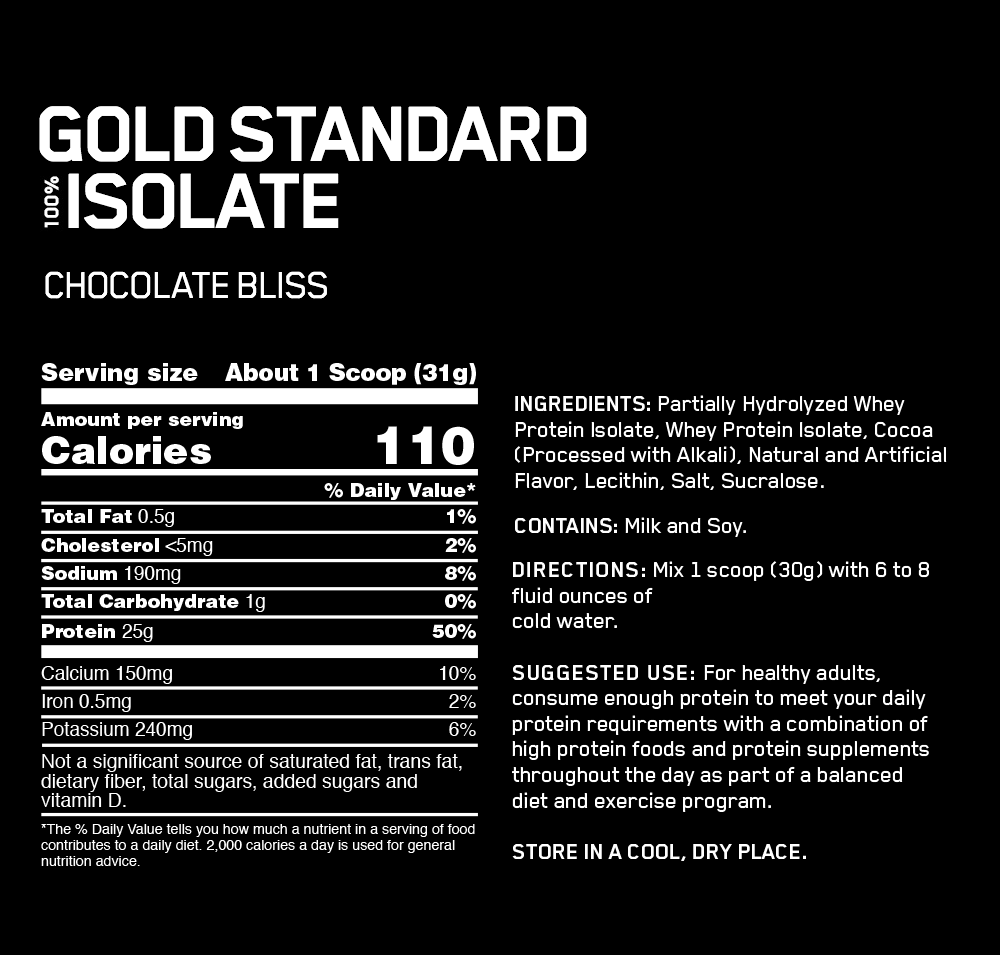 More items you might like
Loading...