Ostrim Chicken Snack Sticks Buffalo Wing 1.5 Oz - 10 Sticks
Item #: OR015
UPC: 613911150025
20% Off Special Offer
Out of Stock
BUFFALO WING CHICKEN
Think buffalo chicken wings but without all of the mess (or guilt). Plus 14g protein. Our all-natural Ostrim Chicken Buffalo Wing Snack Sticks are sure to take your snacking to a whole new mouthwatering level!
14g protein
1g sugar
80 calories
No added MSG
No nitrates or nitrites
Gluten Free
Keto Friendly
Quantity Information:
10 Sticks: 10 - 42 gram (1.5 oz) chicken sticks per box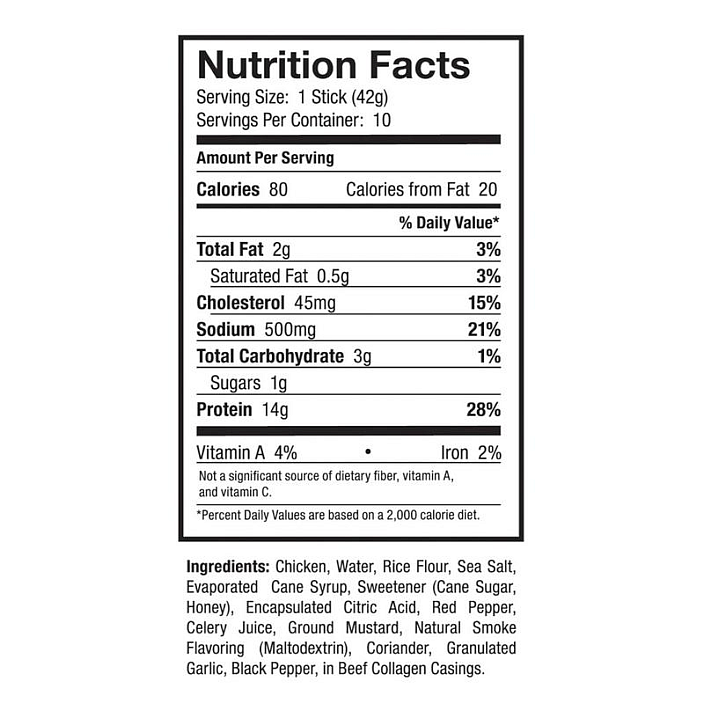 More items you might like
Loading...