XTEND Ripped Blueberry Lemonade - 30 Servings
Item #: PE230
UPC: 842595103151
XTEND Ripped
At the recommended 2 scoops per day, XTEND Ripped builds on the clinically studied XTEND formula that promotes lean mass, muscle strength, and fat loss. XTEND Ripped is a revolutionary cutting formula that promotes lean muscle growth, while packing in ingredients like CLA and Capsimax to help enhance fat loss. XTEND Ripped is the perfect intra-workout weight loss supplement to help you beat goals and start achieving that completely shredded look you've been going after.
Research
XTEND BCAA STUDY
increases lean mass, muscle strength and fat loss
XTEND BCAA STUDY
maintains lean body mass during a caloric restricted diet

7G OF BCAAS
In the nature-designed and research-proven 2:1:1 ratio

CAPISMAX® CAYENNE
Capsimax® Cayenne fruit extract supports the mobilization of fats for energy production.

L-CARNITINE TARTRATE
L-Carnitine is needed to transform fatty acids into energy.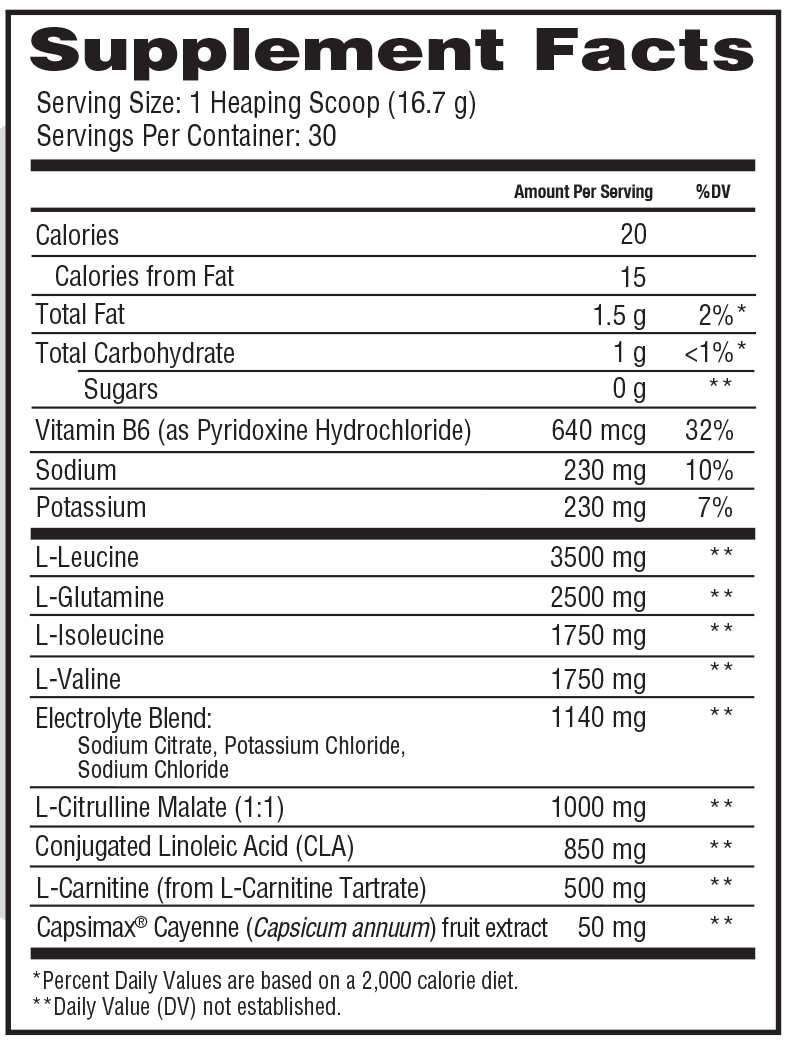 Recommended Use: As a dietary supplement, mix one scoop per 8-16 oz. of water (adjust for taste preferences). Shake well and consume up to two scoops during exercise on training days or between meals on non-training days. For best results, use two scoops per day.
More items you might like
Loading...