Redcon1 Boom Stick - 300 Cap
Item #: RDC40
UPC: 850004759516
30% Off Special Offer
Out of Stock
The secret is out on testosterone. Those who have high amounts are the titans of industry, the leaders in sport, and successful beyond measure. And the men who are lacking, well, they are often the forgotten ones. Don't let yourself become forgotten.
Boom Stick forces our own body to increase its ability to produce testosterone and works ideally for those individuals experiencing low energy and fatigue. By elevating our bodies natural testosterone, we give ourselves an opportunity to feel young again. The energy of your youth was a byproduct of surging hormones that ultimately lead to us excelling at sports, school, and with the opposite sex. The trouble is that nothing good seems to last forever. When men hit the age of 25 testosterone levels start to gradually decline. And by the time you've hit your mid 30's and early 40's, your hormone levels have bottomed out, your energy and sex drive are in the tank, and you can forget about adding new muscle in the gym or getting shredded for vacation. It's just not going to happen for you; that is without testosterone.
Boom Stick will significantly raise those with already diminished testosterone levels, but it will also work great for younger men or guys in their 20's who haven't started to plummet yet. By taking Boom Stick while the juice is still naturally flowing, you are simply putting gasoline on the already raging fire. You can imagine the gains you'll experience if this sounds like you. Rapid strength improvements in the weight room, followed by an immediate desire to want to train and be active. From there, new muscle tissue will be born and long term increases in muscle mass and bone density will change the shape of your body giving it a more muscular shape and tone.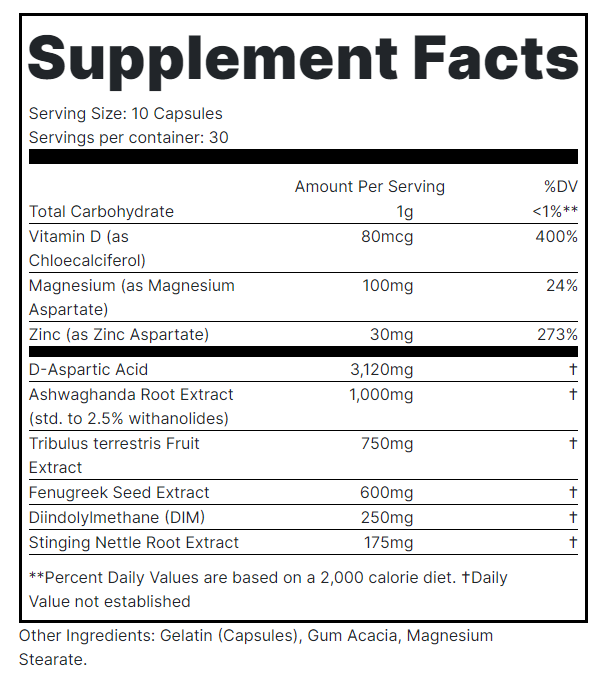 More items you might like
Loading...