Now Foods Iron Complex Vegetarian Tablets - 100 Tablets
Item #: NO603
UPC: 733739014405
20% Off Special Offer
Out of Stock
Iron Complex Vegetarian Tablets
Essential Mineral
We utilize the superior Albion Labs patented. Ferrochel® Iron chelate which research has demonstrated to be highly absorbed, well tolerated and non-constipating at recommended levels.
Ferrochel® is a registered trademark of Albion Laboratories, Inc.
Natural color variations may occur in this product.
SUGGESTED USAGE & STORAGE
As a dietary supplement, take one tablet daily, preferably with meals.
CAUTION
Warning: Accidental overdose of iron-containing products is a leading cause of fatal poisoning in children under 6. Keep this product out of the reach of children, In case of accidental overdose call a doctor or Poison Control Center immediately.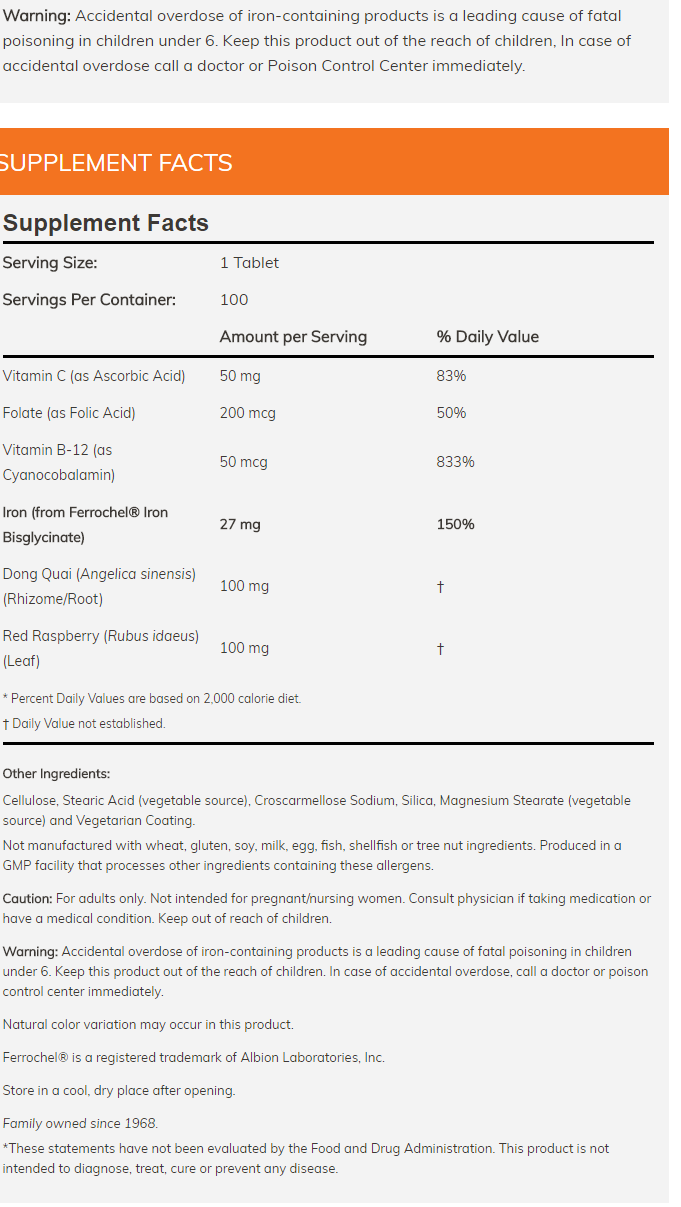 More items you might like
Loading...