MuscleTech Nitro-Tech 100% Whey Gold French Vanilla Creme - 5 Lb
Item #: MM589
UPC: 631656710519
NITRO TECH 100% WHEY GOLD 5 LB
24G OF PURE PROTEIN FOR ENHANCED LEAN MUSCLE, STRENGTH AND RECOVERY
FAQs
How do I take this?
Mix 1 serving (1 scoop) in 6 oz. of cold water or skim milk in a shaker cup.
When should I take this?
Use between major meals and before and after exercise. Read the entire label before use and follow directions provided.
Why is my bottle half full?
Our powders are filled by weight, not volume. Through the manufacturing process, some functional space is necessary, and some settling can occur after filling. Rest assured the exact number of servings found on the label is what's in the tub!
BEST-IN-CLASS WHEY PROTEIN PEPTIDES & ISOLATE
This innovative formula features the highest quality whey protein peptides and isolate for rapid absorption and quicker digestion. Helping you build lean muscle mass and enjoy better results and faster recovery.
BUILD MORE MUSCLE & BOOST PERFORMANCE
This fast-acting whey protein formula is fortified with 5.5g of BCAAs and 4g of glutamine, fueling muscles quickly, so you can continue to perform at a high level.
ULTRA-PREMIUM CLEAN PROTEIN
Each scoop serves up 24g of ultra-premium protein. Using a superior cold microfiltration process for minimal carbs and fat, Nitro-Tech® 100% Whey Gold guarantees a higher quality protein that performs for you.
KEY INGREDIENTS
24g PROTEIN
A macronutrient that's essential to building muscle mass. Our bodies depend on protein to function. Whey protein is also high in essential amino acids and other healthy nutrients.
5.5g BCAAS
The building blocks to support rapid recovery. When you use BCAAs to help meet your daily protein requirements, you'll promote better strength gains.
4g GLUTAMINE AND PRECURSOR
The most abundant free amino acid in the body. Glutamine comprises more than 20% of the amino acids in your body and during training it's used for various metabolic functions, including producing energy.This amino acid helps support protein synthesis and muscle recovery.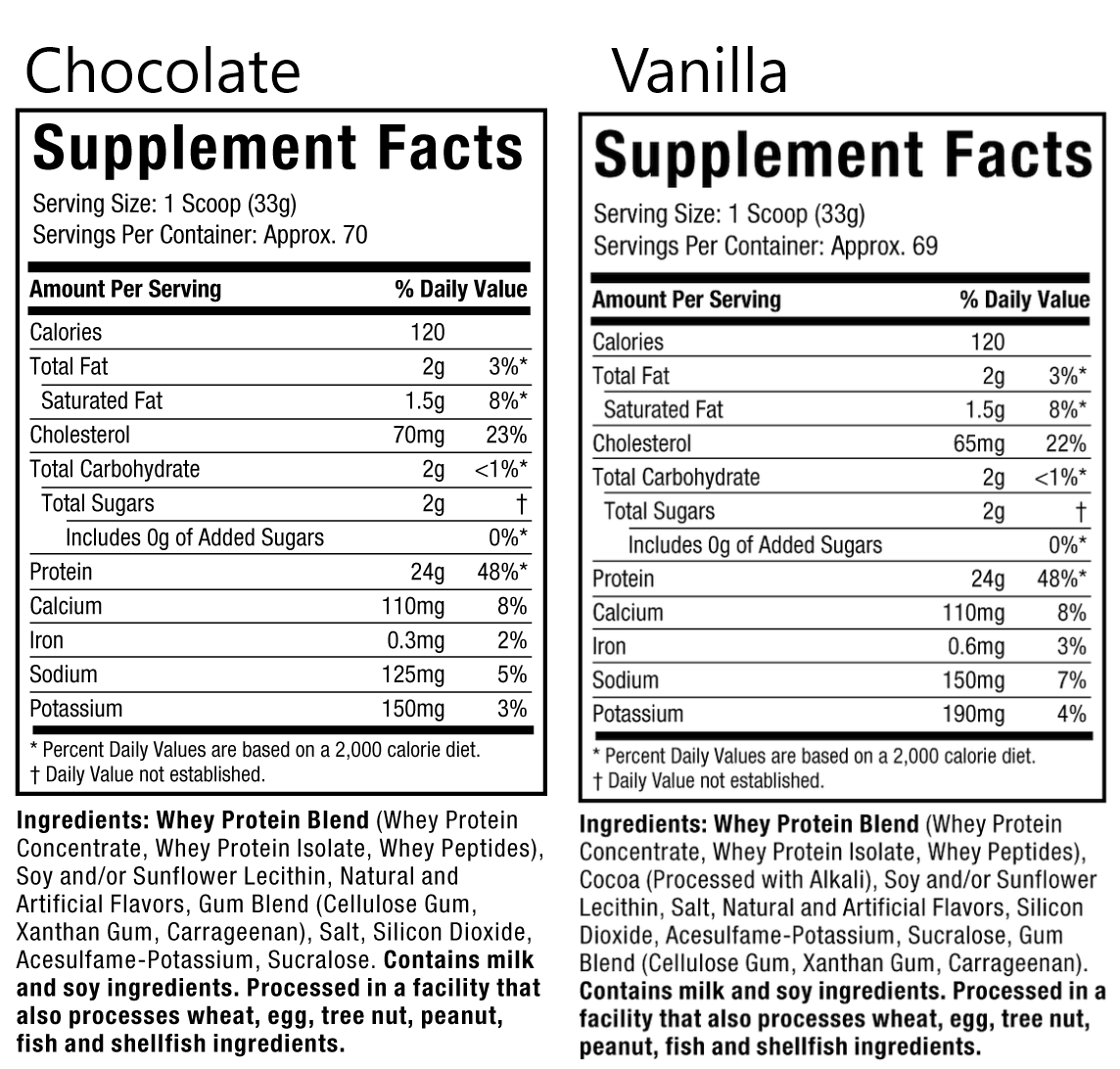 * These statements have not been evaluated by the Food and Drug Administration. This product is not intended to diagnose, treat, cure, or prevent any disease.
More items you might like
Loading...