Quest Bar Blueberry Muffin - 12 Bars
Item #: QB039
UPC: 888849004638
20% Off w/code DPS10
Note: Unfortunately, we cannot be responsible for melted bars shipped during summer months.
BLUEBERRY MUFFIN PROTEIN BARS

Indulge your blueberry breakfast muffin cravings! The Quest Blueberry Muffin Protein Bar lets you take a bite out of your urges, complete with chewy cobbler chunks and real dried blueberries.
Due to global supply chain issues, Quest™ recently reformulated some of its products to contain soy lecithin and/or vegetable oil including soybean which is considered an allergen. The small amount contained within the product will not change the quality, flavor or texture of the product. We remain committed to using the high quality dairy-based proteins to help give you the amino acids you need.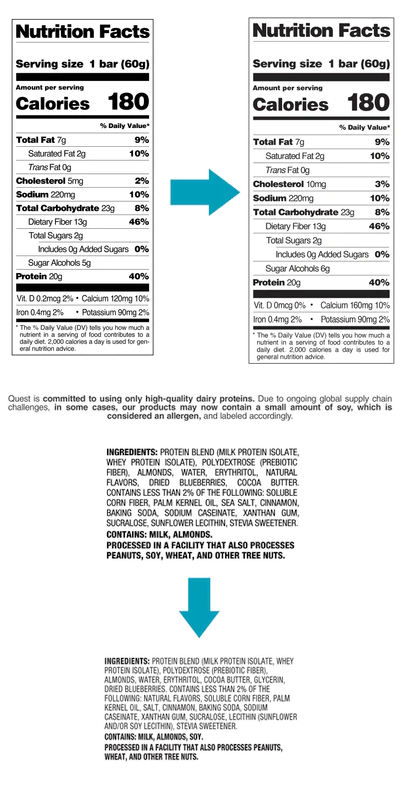 More items you might like
Loading...