Species Nutrition Protolyze Protein Pudding Vanilla - 14 Servings
Item #: SI052
UPC: 855438005840
-20% Off Special - Discount in cart
Out of Stock
TIME-RELEASE TECHNOLOGY
Each serving of PROTOLYZE contains 30 grams of muscle-building protein coming from a combination of fast-absorbing whey protein isolate and slow-digesting micellar casein. The result is sustained, consistent blood levels of amino acids.**
QUICK, NUTRITIOUS & GREAT TASTING
Each 40.7 gram serving of PROTOLYZE mixes quickly to form a thick and delicious creamy pudding. Nutritious eating never tasted so great!**

ecipe: PROTOLYZE Chocolate Chip Peanut Butter Cookies
PROTOLYZE CHOC CHIP PROTEIN PEANUT BUTTER COOKIES
Using PROTOLYZE protein pudding by SPECIES Nutrition.
Recipe by NPC Bikini Competitor Lily Watson.

Ingredients and Preparation:
(1) Scoop of Chocolate PROTOLYZE by SPECIES Nutrition.
(1) Teaspoon of vanilla extract.
(1) Tablespoon of coconut flour.
(2) Large eggs.
(1/2) cup of peanut butter (Lily recommends using Skippy salted caramel peanut butter).
* A splash of 2% milk.
* Handful of semisweet chocolate mix.
Preheat oven at 350° and bake for 10 minutes. Don't forget to grease your pan.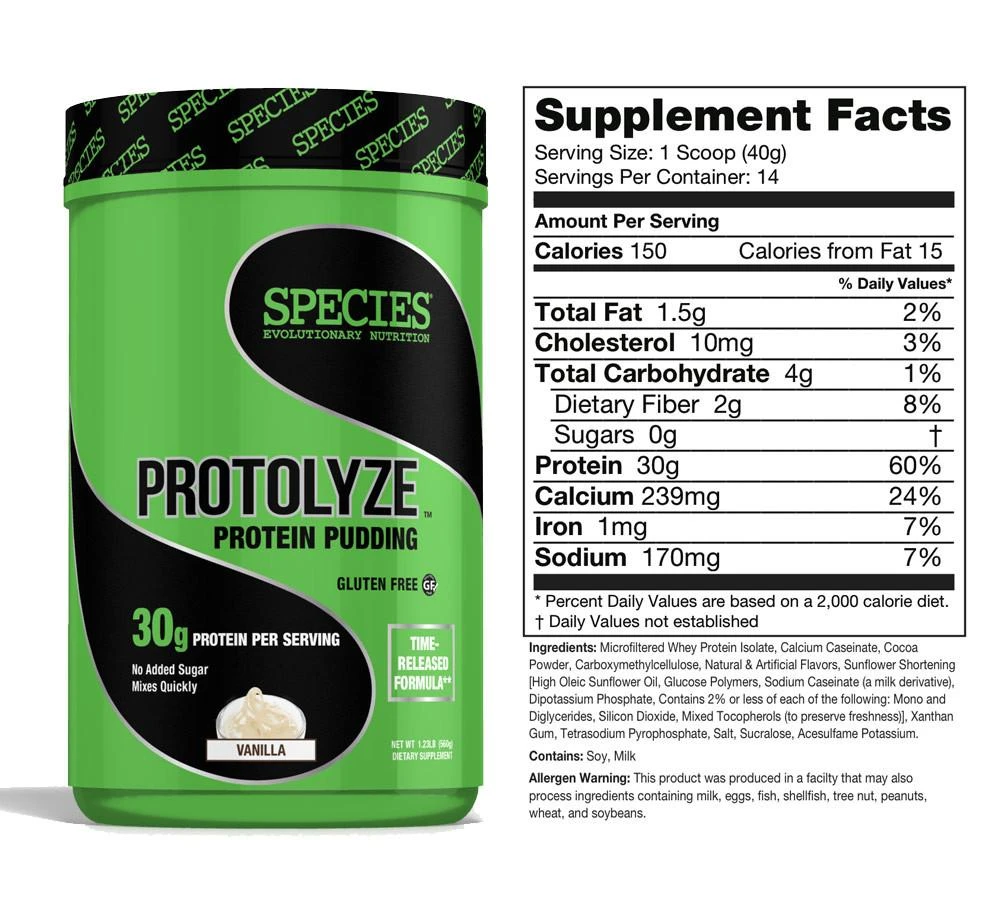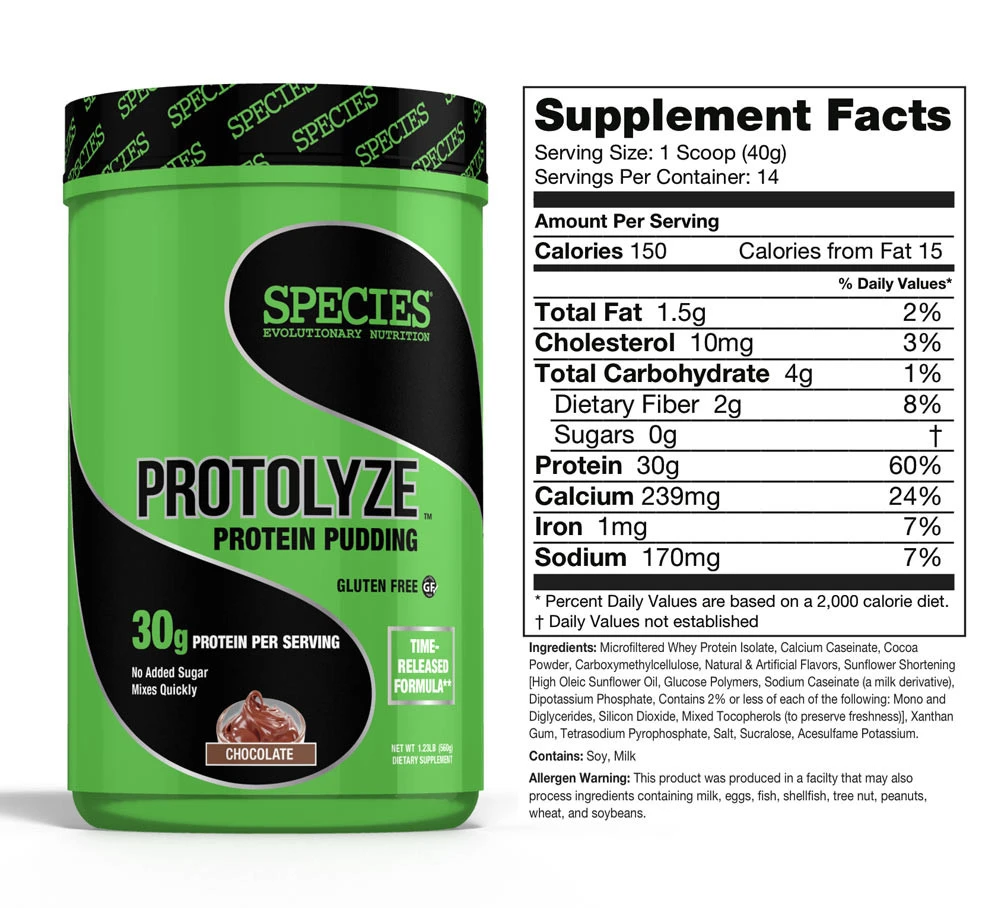 **These statements have not been evaluated by the Food and Drug Administration. This product is not intended to diagnose, treat, cure, or prevent any disease.
More items you might like
Loading...