Pure Protein Bars 50g Chocolate Deluxe - 6 Bars
Item #: WW075
UPC: 749826138039
20% Off w/code DPS10
Note: Unfortunately, we cannot be responsible for melted bars shipped during summer months.
With the Pure Protein Chocolate Deluxe high protein bar, you get all the flavor of chocolate without all of the guilt and it's loaded with 21 grams of Protein. This bar is a win-win for health conscious chocolate lovers alike!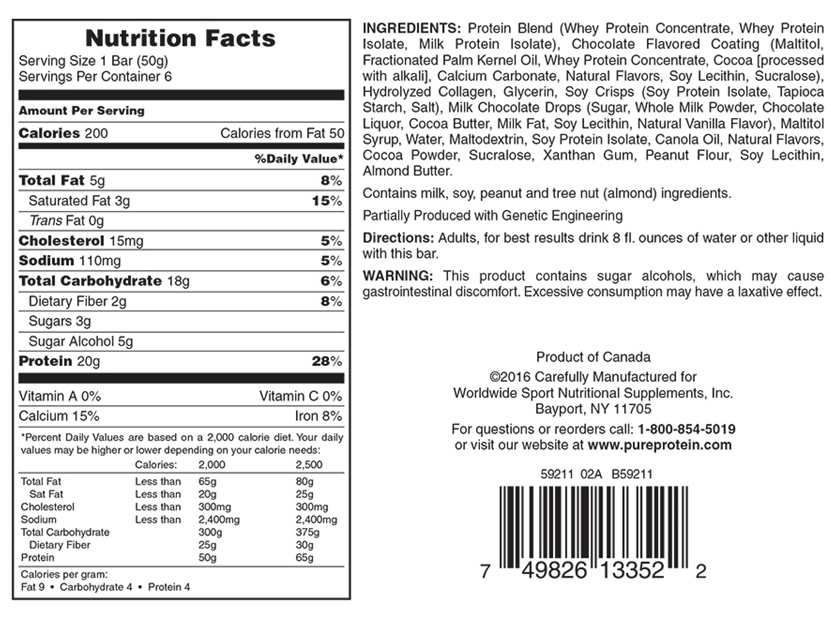 More items you might like
Loading...