Now Foods UC-II Joint Health - 120 Cap
Item #: NO2495
UPC: 733739031365
PRODUCT DESCRIPTION
With Undenatured Type II Collagen
Promotes Healthy Joint Comfort and Function*
Cartilage is one of the primary connective tissues of the body, providing flexibility and support to joints. Undenatured type II collagen is the principal structural protein in cartilage that is responsible for its tensile strength and toughness.* Derived from chicken sternum cartilage, UC-II® is a patented form of collagen with undenatured (native) type II collagen that works with the immune system to support healthy joints.* Human clinical studies have found that just one 40 mg capsule of UC-II® per day can help to promote joint comfort, as well as healthy joint function and flexibility.*
**UC-II® brand collagen with undenatured type II collagen (U.S. Patents 7,846,487, 7,083,820, 9,066,926 and EPO Patent EP1435906B1; Canadian patent CA 2459981C; and Japanese Patent JP 4800574B2). UC-II® and logo are InterHealth N. I. trademarks.
Aquamin® is a registered trademark of Marigot Limited.
Natural color variation may occur in this product.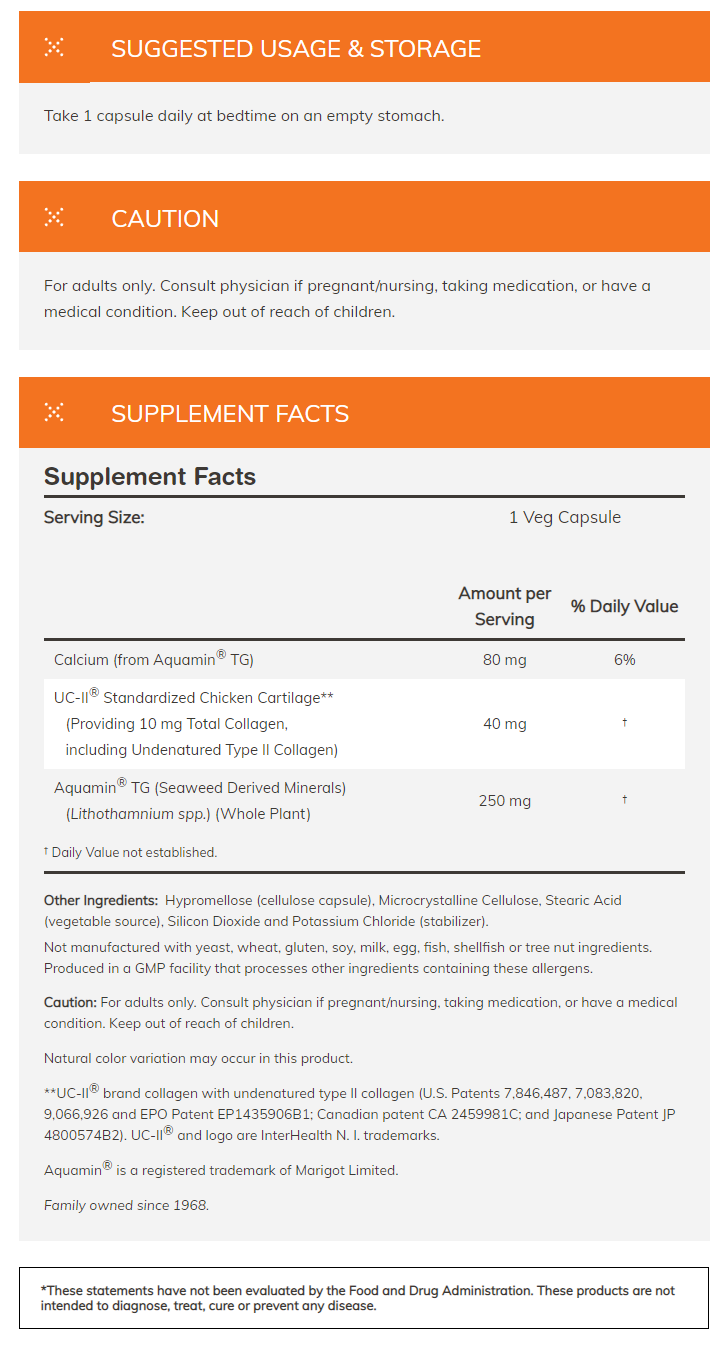 More items you might like
Loading...