Optimum Nutrition Zma - 90 Cap
Item #: ON279
UPC: 748927024821
ZINC MONOMETHIONINE ASPARTATE
Because athletes and active adults have greater nutrient needs than inactive people, ON's ZMA provides more than ample amounts of Zinc, Magnesium and Vitamin B6. This novel Zinc Monomethionine Aspartate formula can help fill gaps in your micronutrient intake.
Contains the PATENTED BLEND of Zinc, Magnesium, and Vitamin B6
The Bigger Picture of ZMA: ZMA is a potent combination of Zinc, Magnesium, and Vitamin B6 show to increase muscle strength, size, and recovery when used in conjunction with intense weight training. Our ZMA may also help you sleep better too, both thanks to its blend of active ingredients and because of the peace of mind you gain from knowing that we only use SNAC System, Inc. ZMA-the only zinc-magnesium formula support by published research.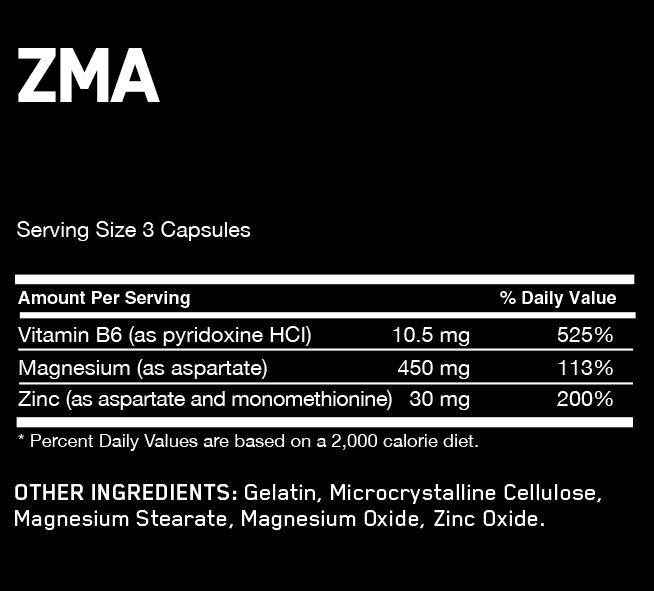 More items you might like
Loading...