MHP T-BOMB 3XTREME - 168 Tablets
Item #: SE214
UPC: 666222093741
CLINICALLY TESTED
TESTOSTERONE FORMULA!*

T-BOMB 3XTREME is bodybuilding's premier and trusted testosterone booster that is supported by groundbreaking research. In a clinical study, T-BOMB 3XTREME was shown not only to increase total testosterone, but also resulted in 32% greater bioactive free testosterone in just six weeks without increasing estrogen levels!*
Multi-Ingredient Testosterone Supporting Formula*

Tribulus, Fenugreek & Zinc to Increase Free Testosterone

Already in a Normal Range

DIM, Chrysin & Stinging Nettle Leaf to Support Estrogen Levels

Already in a Normal Range

University Tested Formula

Boosts Free Testosterone*

Enhances Muscle & Strength*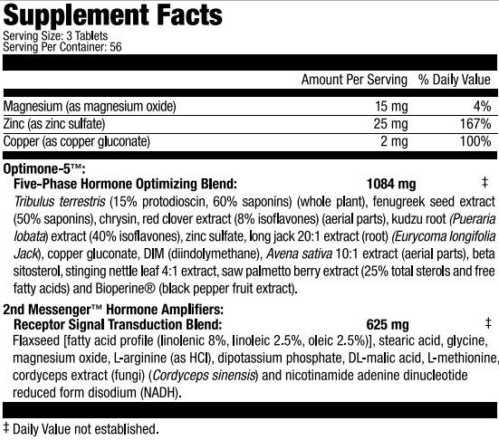 Product Warning: Consult with your physician before using this product. Do not take this product if you have a medical condition including, but not limited to, diabetes, heart disease, psychological disorders, prostate hypertrophy or hormonal abnormalities. Consult with your physician if you are taking antidepressants, MOA inhibitors or other prescription drugs. This product should not be used by woman or males under the age of 18. Not intended for use by pregnant or lactating women.
*These statements have not been evaluated by the Food & Drug Administration. This product is not intended to diagnose, treat, cure or prevent any disease.
More items you might like
Loading...